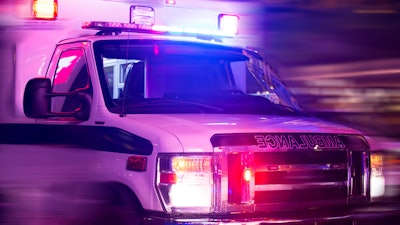 iStock
WYNNEWOOD, Okla. (AP) — Two people were injured Tuesday at a fire in a refinery in southern Oklahoma, authorities said.
The fire began about 8:20 a.m. at the refinery in Wynnewood, about 60 miles (97 kilometers) south of Oklahoma City, according to a statement from Sugar Land, Texas-based CVR Energy, which owns the refinery.
The statement did not disclose the injuries suffered by the two employees or their conditions. All other employees are accounted for, according to the statement.
"The source of the fire has been isolated and emergency crews are working to extinguish the fire," CVR spokesperson Brandee Stephens said, but the cause was not identified.
"Company officials are conducting a thorough investigation into this incident," Stephens said.
The statement said the fire began in a gasoline hydrotreater, which is used to remove contaminants during the refining process.
Garvin County Emergency Management director Dave Johnson said during a news conference that the area is safe.
"There's no threat to the community, there's no issue outside of the refinery," Johnson said. "The part (of the refinery) that was impacted and secure is shut down, but the rest of the refinery is safe and running."
Johnson said nearby U.S. Highway 77 and a section of railroad were shut down briefly as a safety precaution, but both are being reopened.
The refinery is a small crude oil refinery that stores waste produced during refining operations, according to Oklahoma Department of Environmental Quality records.
DEQ spokesperson Erin Hatfield said the agency is investigating the fire and potential hazards, but was immediately focused on making sure the fire is extinguished.