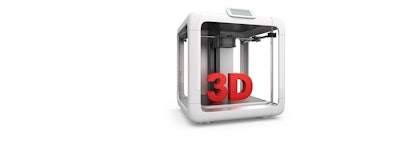 A prominent developer of small-scale 3D printers is asking people to stop printing and selling protected designs from its online database.

Brooklyn-based MakerBot said in a blog post that members of its Thingiverse website pointed out that 3D prints of its designs were on sale on eBay.

Thingiverse enables people to share 3D prints under certain conditions, including the use of Creative Commons licenses that restrict commercial use or require attribution to its owner. MakerBot characterized the unauthorized sale of those items as a "direct attack" on the website's goals.

"We want the world to know who is responsible for the wonderful creations that can be found on Thingiverse," the company wrote. "We respect the choices our users make and we expect everyone to do so as well."

MakerBot said that its legal team is preparing to contact the eBay seller in question and encouraged Thingiverse members to reach out to platforms that may be selling protected designs.

As 3D printers become increasingly prevalent, however, the company could be fighting a losing battle. Engadget equated the controversy to the music industry's futile attempt to stop home recording of music on cassette tapes in the 1980s.