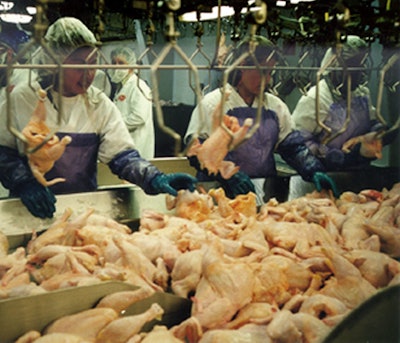 SPRINGDALE, Ark. (AP) -- The federal Occupational and Safety Health Administration alleges workplace safety violations at a Tyson Foods Inc. plant in Buffalo, N.Y.
OSHA said Tuesday that inspectors found that plant workers are exposed to electrocution, burns and potential falls. The agency is proposing a $121,720 fine.
Springdale-based Tyson said it is reviewing the citation and is likely to contest the findings. The company said safety in the workplace "is a cultural value" at all Tyson Foods operations.
Tyson — the nation's largest meat producer — has 15 business days from receipt of the citations and proposed penalty to comply, request an informal conference with OSHA's area director or contest the findings before the independent Occupational Safety and Health Review Commission.