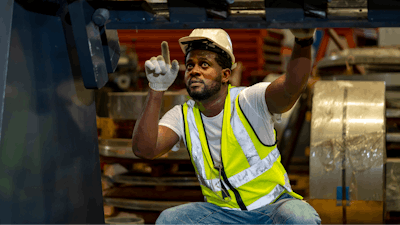 iStock
Limble, a provider of modern computerized maintenance management systems (CMMS), announced an integration with Samsara, enabling customers to bring data from their IoT sensors into their CMMS.
With this integration, customers across construction, transportation, warehousing, manufacturing, logistics and other industries can automate the creation of preventative maintenance tasks and streamline reporting.
Predictive maintenance is a continuous challenge for any company operating a fleet of vehicles. The American Trucking Associations and Fullbay found that 82% of fleets faced service disruptions, with 14% marking these disruptions as severe. The integration between Samsara and Limble empowers customers with a single, closed-loop system for all maintenance workflow needs. Specifically, this integration provides:
Sensor-based task creation:

Real-time sensor data automatically triggers preventive maintenance tasks, eliminating the need to manually check sensors to determine whether maintenance is required.

Synced work orders: When a Samsara maintenance event is created, a new work order is automatically created in Limble. Similarly, closing a work order in Limble automatically closes the event in Samsara.
Connected dashboards: Updates made in one system are reflected across both Limble and Samsara, reducing duplicate data entry, errors, and inconsistencies.