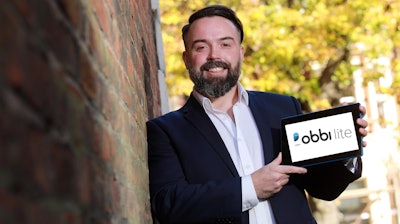 OBBI Solutions (Belfast, Northern Ireland) has launched an online platform to help employers who need to re-open their businesses but are concerned about the consequences of doing so.
The company is launching a version called "OBBI Lite" which specifically and exclusively deals with the challenges of restarting business after temporary closure due to Covid-19. The company is giving OBBI Lite away for free to Manufacturing, Construction and Food Processing employers (with between 100 and 1,500 staff members) to offer immediate help in getting staff back to work safely and effectively.
OBBI Lite allows employers to bring their staff back to work with confidence by helping them distribute, manage and digitally sign off new policies and procedures around Covid-19, helping to stay compliant with new rules and regulations. The platform offers practical information on handwashing, PPE use, social distancing, health screening and working practises. Employees can be continuously tested on those regulations as well as complete daily Covid pre checks, so they understand what is required to work safely.
You can register your interest for the Obbi Lite platform at www.obbisolutions.com.