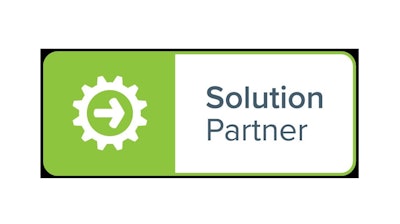 Opto 22
California-based industrial automation and IIoT manufacturer Opto 22 yesterday announced a new, elevated partnership status with Inductive Automation as a Solution Partner.
One of the first hardware companies to embed Inductive Automation's Ignition software in its industrial edge devices, Opto 22 had been a long-time member of the Ignition Onboard Program. With the sunsetting of the Onboard Program, Opto 22 joined Inductive Automation's Solution Partner Program, reaffirming the relationship between the two companies.
As a Solution Partner, Opto 22 will continue to provide bundled solutions, presenting customers with the option to purchase its edge devices with Ignition Edge pre-installed. The groov EPIC edge programmable industrial controllers (GRV-EPIC-PR1 and GRV-EPIC-PR2) and the groov RIO (GRV-R7-MM2001-10) edge device all have Inductive Automation's Ignition Edge built in.
Ignition Edge is designed and optimized for edge-of-network devices. It's a lightweight version of Ignition that comes with unlimited tags, drivers to third-party PLCs, and a variety of data-transfer protocol options. For example, groov EPIC or groov RIO with Ignition Edge can enable data buffering, publish and subscribe to data with MQTT and supply remote alarming.
Opto 22 groov products with Ignition Edge built in are applicable in:
Remote monitoring and control
Connecting to cloud applications
Edge computing
Brownfield applications