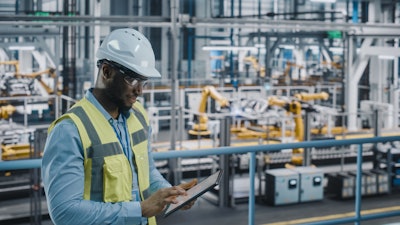 iStock
Laserfiche, a SaaS provider of intelligent content management and business process automation, recently announced a partnership with Boomi, a provider of integration platform as a service known for its speed, ease-of-use and low total cost of ownership. Through this partnership, organizations can simplify integrations between Laserfiche's robust content services platform and on-premises and cloud applications such as Salesforce, Workday, and Smartsheet using Boomi's connectors to over 1,500 applications.
Laserfiche supports organizations in building end-to-end automated solutions that boost productivity, scale with growth and deliver digital-first customer experiences. Laserfiche customers can now take advantage of the enterprise content management (ECM) platform's Boomi-powered connectors to mission-critical line-of-business applications accelerate integration deployment, more easily manage integration lifecycles and access organization-wide data analytics. The Laserfiche and Boomi partnership is enabling customers to configure and expedite solutions such as:
Streamlined recruiting and new employee onboarding to move candidates through the hiring process quickly
Sending/retrieving data to/from popular storage and databases for more flexible data queries and reporting
Streamlined invoice processing to gain real-time visibility into accounts payable
Syncing client updates to provide the business with a more holistic view of the client
Simplified authentication for secure connections to applications
According to The Forrester Wave: Enterprise iPaaS, Q4 2021, "As more organizations embrace cloud-native, applications and data are more distributed than ever before. Delivering those user experiences and digital business capabilities requires an integration platform that stitches together the ever-growing number of distributed apps and data. Furthermore, the pandemic and quarantines accelerated the need for business process automation and has squeezed IT beyond what it can deliver. In response, organizations are embracing citizen iPaaS as a tool in their business process automation strategy."
The Boomi Technology Partner Program includes enterprise software companies across applications such as CRM, ERP, HRIS and business intelligence, as well as across industries including government, education, financial services, healthcare and manufacturing. Boomi provides organizations with greater scalability and greater control over data orchestration between application transactions, allowing connectivity to scale as organizations adopt a wider range of solutions.