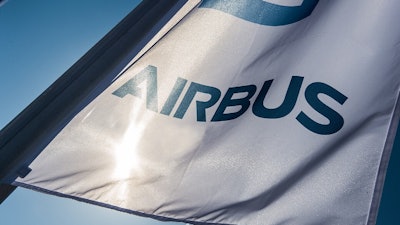 Airbus
Airbus yesterday announced a new effort to recruit more than 13,000 people globally in 2023 to support commercial aircraft ramp-up, and meet challenges in defense, space and helicopters.
Around 7,000 jobs will be newly created posts across the company. According to the company, the new hires will support Airbus' decarbonization roadmap and prepare the future of aviation.
According to Thierry Baril, chief HR and workplace officer at Airbus, a similar ploy was successful in 2022, which saw more than 13,000 new employees brought onboard. "Following the success of our recruitment last year, we will hire over 13,000 employees again in 2023. We call on talented individuals from all over the world to join us in our journey to make sustainable aerospace a reality and to help us build a better, more diverse and inclusive workplace for all our employee," Baril said.
The new recruitment drive emphasizes technical and manufacturing profiles, as well as skills in new energies, cyber and digital.
More than 9,000 of the jobs will be in Europe, and the rest throughout the company's global network. About one third of the total recruitment will be allocated to recent graduates.
Airbus currently employs more than 130,000 people across its businesses worldwide.