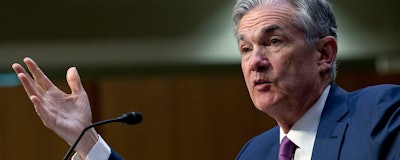 WASHINGTON (AP) — Federal Reserve Chairman Jerome Powell will not lack for urgent topics to address when he gives the keynote speech Friday to an annual gathering of global central bankers in Jackson Hole, Wyoming.
Fed watchers will be listening for anything Powell has to say about financial turmoil in emerging markets, the economic threats posed by the growing trade war launched by President Donald Trump and Trump's criticism of the Fed's recent interest rate hikes.
Investors will especially want to hear whether Powell addresses the central question of whether any of those developments might lead the Fed to alter its plan to raise interest rates two more times this year and to keep raising them next year as well.