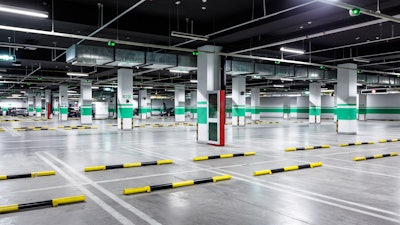 BTI Communications Group
What do a private water utility, a historic church and an airport parking lot operation have in common? Just like every other business or organization today, they require a combination of technologies to operate – from VoIP phone systems to IT networks, Wi-Fi, physical security and cybersecurity.
Without it, they cannot provide good customer service, conduct back-office operations or e-commerce, secure sensitive data, protect patrons/property, prevent liability or even increase profitability.
These organizations also face the same challenges as any other business: deciding when to add or upgrade technology, which equipment to use and how to manage multiple technology vendors. They also must integrate any technology seamlessly with limited IT staff and tight budgets.
The final aspect that the water utility, historic church and airport parking lot operation share is that each turned to a third-party technology provider capable of fully integrating all these technologies from the wiring to the product selection, system installation and ongoing monitoring.
With broad expertise in multiple technologies, integrators can improve reliability and extract value from each individual system, while taking advantage of the tremendous added value in a more comprehensive, fully integrated implementation.
"In one bundle, the system is locked down, optimally integrated, secured and proactively managed and monitored," said Eric Brackett, President of BTI Communications Group, a technology convergence provider serving the public utility, logistics, aerospace and healthcare sectors.
The company acts as a single-source provider of complex phone (VoIP), network and physical security systems, down to installation of wiring and conduit as well as cybersecurity monitoring and protection.
"Often, a single source provider can find ways to reduce costs without affecting performance, security or overextending an organization's in-house information technology (IT) staff," said Brackett. "An integrated approach with the best-of-breed products delivers economies of efficiency and scale that are often passed on to the customer."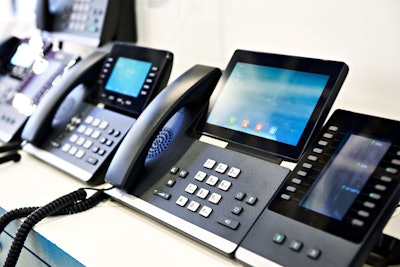 Water Utility Enhances Reliability With Technology Upgrades
San Gabriel Valley Water Company (SGVW) is a privately owned full-service water utility that provides services to approximately 94,000 customers in Southern California. The company contracts with municipalities to maintain water infrastructure, process payments and manage wastewater treatment.
For public utilities like SGVW that provide water while maintaining the physical infrastructure, it is critical to ensure reliable uninterrupted service and data integrity.
According to Jeff Johnston, Network System Administrator at SGVW, he and a colleague provide support for the entire spectrum including the IT network, phones and physical security systems at six offices. This includes associated utilities Fontana Water Company and Montebello Water Company.
Because the scope of the work and systems is so extensive, Johnston said that SGVW depends on BTI to install and monitor many of the systems.
"We have been working with them for at least eight years, starting with our phone system. We utilize all their IT services to help maintain infrastructure and security, including daily monitoring and reporting. It relieves some of the pressure because we do not have to constantly monitor and check ourselves. They streamline the process."
Today, public utilities also need help protecting their IT infrastructure from cyberattacks such as ransomware.
"With our IT integrator's help, we can regularly test to ensure that our infrastructure is secure and that our data has not been compromised or penetrated. They monitor and track everything 24/7, which provides peace of mind. If an issue arises, they alert us in numerous ways," he said.
SGV also turned to the technology integrator to deploy physical security, access control and surveillance systems for their buildings and remote sites as well.
"We are constantly improving security at all our buildings to ensure the infrastructure is as secure as it can be," he said. "Over the past five years, we have implemented 24/7 surveillance and access control systems at all our buildings and a key card or gate card is required to enter any facility."
Historic Moody Church Upgrades Technology to Meet Congregants' Needs
Churches, temples, mosques and synagogues of all denominations are firmly rooted in rich historical traditions and timeless truths. However, these houses of worship still find it necessary to keep up with technology to better serve their congregations and communities while enhancing security.
Since many religious buildings can be a hundred or more years old, great care must be given to installing phones, physical security and network systems while preserving historic structures. Given the challenge, many churches outsource these aspects to technology integrators.
The Moody Church is a historic nondenominational Christian church in Chicago, Illinois. The current church building, dedicated in 1925, features Romanesque and Byzantine architecture.
The building has permanent seating for 3,395 people: 1,956 on the main floor and 1,439 in the balcony.
"Our sanctuary still retains many historic features including seating, chandeliers and beautiful stained-glass windows," said Kent Schmidt, The Moody Church's Director of Finance and Administration.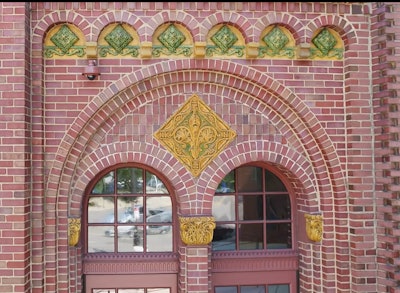 According to Schmidt, over a 20-year span The Moody Church has collaborated with BTI, beginning with the phone system. Since then, the church has upgraded its security system, access control and Wi-Fi.
In 2007, the church completed construction on a three-story Christian Life Center. Initially, the church utilized another vendor to install its original analog surveillance system with a proprietary recorder.
By 2017, however, a more comprehensive upgrade was required to improve performance and coverage.
"Over the years, the original camera system began to fail and its capabilities became outdated. Since our trustees wanted us to expand coverage to most of our church facility, we sought a complete surveillance system replacement with new cameras for both interior and exterior spaces, new recording hardware and a new server. We also needed new software so we could monitor live video feeds, as well as retrieve and playback past video feeds," said Schmidt.
The IT integrator proposed high-definition Axis Communications dome cameras and Milestone video management software to protect their historic facility.
According to Schmidt, the proposal included a range of cameras to best meet the different requirements throughout the facility. In interior spaces, this involved unobtrusive cameras and in remote locations, cameras that more clearly capture images in the dark.
At entrances and windows, cameras were required that offered a wide dynamic range, which could handle changes in natural lighting.
"Part of our selecting [our integrator] was knowing that they represented some of the best-of-breed products," said Schmidt. "We knew exactly which products they proposed and what the costs were including total implementation cost."
Because of the main church building's historic architecture, Schmidt stressed the importance of installing modern technology in a minimally intrusive manner.
"We worked closely with their installation team to ensure that every aspect of the installation was done with due care," said Schmidt.
A year later, the church decided to replace their aging Wi-Fi in the Christian Life Center and expand coverage to the rest of the facility. They again turned to their integrator for help.
"Today, people expect free Wi-Fi at almost any location, so we offer it," said Schmidt.
Airport Ground Transportation: Physical Security and Technology Integration
At airports nationwide, ground transportation is critical to customer service and involves the coordination of employee and public parking, baggage delivery services, chartered transport, courier services, courtesy vehicles, shuttles, taxicabs and public transit.
With airport valet parking, potentially false claims for vehicle damage can become a serious issue if there is not an adequate system for verifying damage.
"In this environment, the operator is responsible for damage to vehicles in their possession, so scanning vehicles on entry and exit for damage helps to mitigate false claims," said Tony Dvorzsak, Systems Engineer, and the lead engineer responsible for the near-airport parking company nationwide.
As a solution, the IT integrator installed security cameras throughout the parking garage at one location, including high-definition units on arches at all the valet entrances to capture detailed images of the top, front, back, driver and passenger sides of all entering vehicles.
In addition, to improve security for self-parking, cameras were installed throughout the parking garage that provide a broad view of the scene in case vehicles collide.
According to Brandon Baca, the Security Systems Engineer for BTI responsible for overseeing the technology and security integration for the near-airport parking company.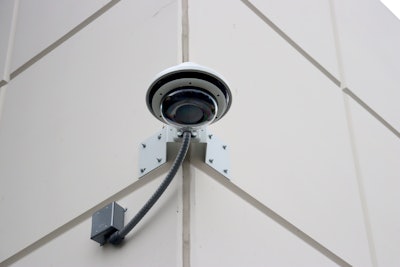 "This provides clear photo documentation of the vehicle's actual condition on entry and avoids a 'he said, she said' situation," said Baca.
Baca was also involved with a similar airport ground transportation application for a private aviation service company.
To enhance security and deter false claims, the IT integrator set up surveillance cameras which record private vehicles that enter and leave the valet area for pilots and passengers.
Security cameras were also installed to monitor the private aviation service company's main building, offices, aircraft hangars and airport tarmac where planes taxi on the runway.
Audio recordings of the radio system, command center and reception area capture all communication in those areas.
One-Stop Technology Integration
Today, many organizations require assistance adapting to a constantly evolving technology landscape. Outsourcing to a third-party technology integrator eliminates the need to deal with multiple vendors that must be coordinated with separately.
"Many organization managers want one phone number to call, one email address to contact an expert who can provide whatever technology services are needed," explained BTI's Brackett. "A trusted integrator will also keep up to date on the latest technology, software and applications on the market. With this approach, any organization can focus on its core competency, not the computer network, phones or surveillance technology," he added.
---
Del Williams is a technical writer based in Torrance, California. He writes about health, business, technology, and educational issues and has an M.A. in English from C.S.U. Dominguez Hills.