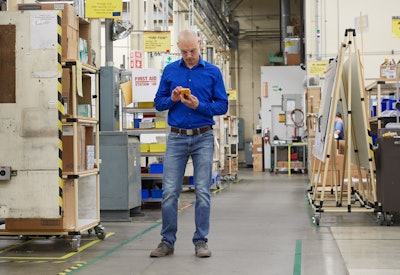 IBM Maximo is the world's leading enterprise asset management (EAM) solution allowing companies to improve uptime, reduce costs, and minimize risk. It is the ideal way to aggregate data from many sources into one system to streamline operations. Fluke (Everett, WA) is now adding condition monitoring data to IBM Maximo with Integrated Condition Monitoring for Maximo, a new solution that incorporates real-time asset data within existing IBM Maximo workflows. With Integrated Condition Monitoring for Maximo, reliability and maintenance teams can:
Reduce unplanned downtime — continuous asset condition data enables early warning of potential faults and failures, allowing teams to eliminate expensive, unplanned downtime and move to planned downtime reducing or eliminating the impact to production.
Better maintain assets and decrease maintenance costs — screen asset health via sensors that feed data into an asset management system, intermittent faults and failures can be caught rather than being missed, as is common in preventive maintenance programs.
Reduce data silos and increase communication across maintenance and reliability teams — by connecting information to a single system of record, the full team has visibility to real-time data and asset health warnings, allowing managers to analyze the situation and technicians to resolve issues.
www.fluke.com/en-us/products/connected-reliability/suite-for-maximo; 800-44-FLUKE