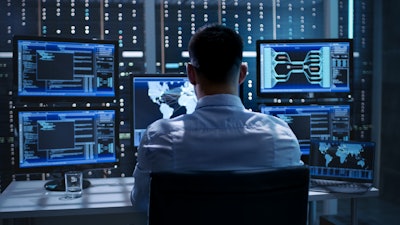 ADLINK Technology (San Jose, CA) has unveiled its ADLINK Edge IoT software solution which can connect, stream and control operational data in whatever industrial equipment, systems, databases or cloud platforms are in place via the use of real-time decision-making empowered by AI, analytics tools and machine learning. Features include:
Advanced warehouse automation and scanning.
Enabling predictive maintenance through integrating machine condition monitoring, machine vision and machine learning.
No programming necessary.
Tapping into native communication protocols allows data to be captured and streamed at the edge. From the edge, this data can then be streamed securely between devices, databases and to the cloud.
Deployed via the company's Digital Experiments methodology which can include hardware, software and support elements for any existing IT or OT system.
https://www.adlinktech.com/en/edge-iot-digital-experiments.aspx