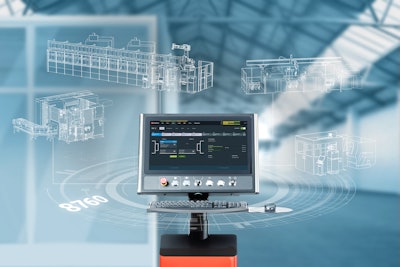 Fastems (West Chester, OH) offers the latest version of their Manufacturing Management Software that integrates both automated and non-automated processes into digital manufacturing management. Features and capabilities include:
The ability to bring together three application areas in a single software platform: pallet-based automation, automation of direct part handling with robots, and work cell operations for standalone machines and other manual manufacturing operations.

Easier scheduling of work queues and resource needs for non-automated production phases.

Functionalities for part process plan definitions through the graphical user interface.
Predictive and adaptive scheduling for the automated production by industrial robots.
Production of several different workpieces simultaneously in different lot sizes.
Scheduling the setup changes for the machine tools and, depending on the application, is capable of changing the setup automatically with the robot.