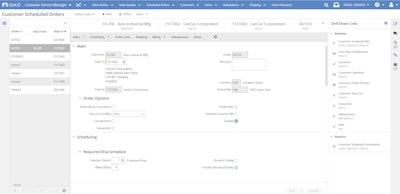 QAD (Santa Barbara, CA) recently unveiled the latest enhancements to QAD Cloud ERP and related solutions. New features and functions include:
Users with the Channel Islands User Experience will see more non-intrusive extensions and new applications that can be written by customers and partners more easily.
Greater support for Anything as a Service (XaaS) in meeting demand for products that meet the unique needs of each customer through make-to-order at scale and the digital transformation of manufacturing using new technologies like data lakes, machine learning and artificial intelligence.
This higher level of personalization will extend the capabilities of QAD Cloud ERP with little to no coding required.
Upgrades have also been made to the CEBOS Quality Management System and QAD Automation Solutions.