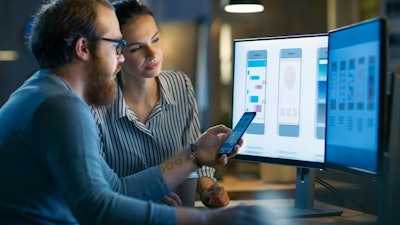 Adion Systems (Bellingham, WA) has established ProShop USA to facilitate sales and support of the ProShop manufacturing enterprise software. Positioned as a comprehensive, web-based, paperless system for small and medium-sized manufacturing companies, ProShop features:
A set of modules for managing a shop's ERP, MES and QMS functions. According to the company, this enables smaller shops to easily manage their business with a big data, manufacturing-analytics approach.

In addition to providing estimating, quoting and purchasing capabilities, ProShop also provides monitoring and data collection, including machine usage, cutting tool management, work instructions, part inspection data and more.

QMS functions allow for managing ISO 9000, AS9100, API and ISO 13485 certifications, as well as data regarding standards, procedures, equipment, training, non-conformance reports, corrective actions and more.
It can be hosted in the cloud or on-site, depending on the user's preference.
www.adionsystems.com