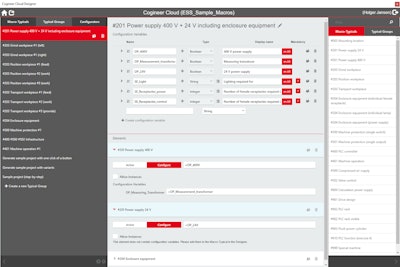 EPLAN Software and Services (Schaumburg, IL) recently unveiled the latest version of its EPLAN Cogineer platform - EPLAN Cogineer Advanced via a Software as a Service (SaaS) model. The two functional areas, Designer and Project Builder, will only be usable as cloud-based solutions with separate licenses. Additional features and functions include:
The software can quickly be integrated into processes and existing data for automated schematic creation, avoiding duplicate data storage and data entry.
Dynamic Configuration allows for selecting which partial functions or partial circuits to use in a project´s structural characteristics.
The multiple use of partial and complete functions is supported, and a 100-percent configuration doesn´t have to be created for every variant and structure of a target project.
Plant engineers and system integrators save time by reusing parts of a configuration.