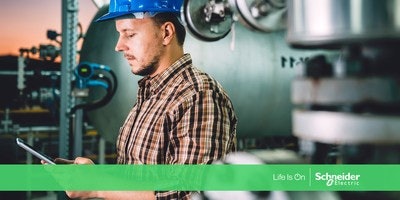 Schneider Electric (Andover, MA) recently announced some new developments around their Asset Performance Management solutions – a component of the company's Industrial Software Platform. According to the company:
Cloud-based machine learning and advanced pattern recognition helps improve predictive and proactive maintenance strategies by improving reliability, reducing costs and enhancing safety.

Augmented Reality (AR) provides safer and more efficient training. An integrated digital asset model also allows for capturing legacy experience and expertise.

Expanded APM consulting and Risk-based Maintenance capabilities help evaluate asset reliability and digital transformation strategy.