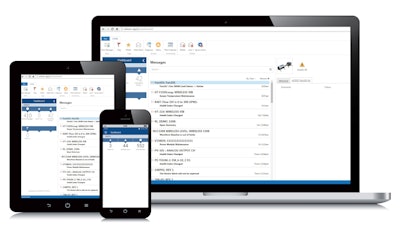 Emerson (Austin, TX) introduces the AMS ARES™ Platform to improve access to asset and device health data in improving maintenance decisions. Features include:
The ability to securely access and share data anywhere and anytime – in the plant or out.
Asset health summaries are available on PCs, laptops, smartphones, and tablets.
Part of Emerson's Plantweb™ digital ecosystem, the AMS ARES Platform gathers data from multiple sensing technologies, and provides a holistic view of plant assets.
Persona-based access ensures the right personnel have instant access to health overviews relevant to their responsibilities.
A streamlined dashboard and embedded tools allow users to determine the urgency of an issue, facilitating faster workflows.