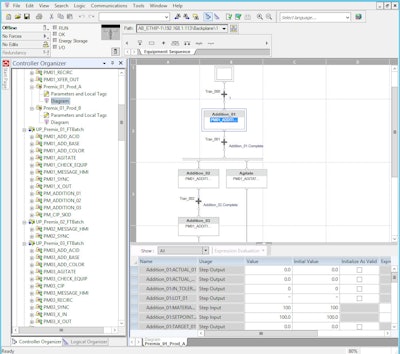 Rockwell Automation (Milwaukee, WI) introduces its SequenceManager solution, which enables flexible sequencing capabilities of batch processes. Features include:
Increased functionality for skids, off-network systems and single-unit controls.
A Logix-based controller platform that allows operators to configure, view and obtain critical information about batch sequences stored in the controller, increasing visibility and accessibility.
Modern interfaces, workflows and accessibility so operators can focus more on production needs.
A highly scalable architecture that allows OEMs to develop, test and deliver skids as fully functioning, standalone equipment that can seamlessly integrate into a site's existing batch strategy without redeploying the code.
ISA-88 standard methodologies and state transitions for security.
Placing the recipe and sequencing in the controller enables the SequenceManager solution to control high-speed and time-dependent processes more quickly and securely.