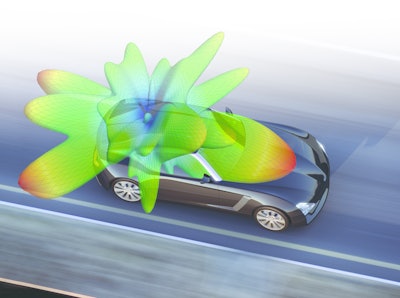 Altair offers HyperWorks® 14.0 - the latest release of Altair's HyperWorks® open architecture CAE simulation platform, which includes:
Expanded optimization and nonlinear solver capabilities for accessing the proper design.

Accelerated meshing, assembly and graphics.
OptiStruct's capabilities have been elevated to include more nonlinear analyses, new contact and optimization algorithms and improved solution speed. A solution for the design and optimization of lattice structures to support additive manufacturing.
HyperMesh has a new part and assembly workflow which promotes flow of data directly from Product Data Management (PDM) data structures. Combined with the new high-velocity graphics engine tuned to handle even the largest models, HyperMesh 14.0's performance is up to 15x faster for large FE models with solid elements and up to 60x faster for geometry models, while using less hardware memory.
Multiscale Designer for the seamless integration of modeling, simulation, testing and optimization of engineered products using complex materials.
MotionSolve now provides an improved 3D rigid-to-rigid contact and advanced co-simulation capabilities.
HyperWorks Unlimited Solver Node is an alternate solver licensing scheme offering unprecedented enterprise-scale value.
More information is available at www.altair.com.