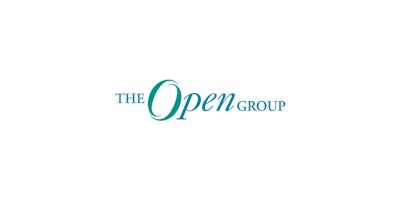 San Francisco, California – This week at the ARC Industry Forum event in Florida, The Open Group, the vendor-neutral technology consortium, has announced the launch of its new O-PAS Standard, Version 1.0, a preliminary standard of The Open Group. Developed by The Open Group Open Process Automation Forum (OPAF), the standard will provide a vendor-neutral reference architecture to enable the construction of scalable, reliable, interoperable and secure process automation systems.
The O-PAS Standard, Version 1.0, is focused on meeting the minimum standard and specification requirements for federated process automation systems, using an open and interoperable reference architecture. A key tenet of the Standard is to adopt 'fit-for-purpose' industry standards that exist in the marketplace today. As a result, the Standard will incorporate a variety of functional elements that are already provided by multiple vendors, including:
Security: ANSI/ISA 62443 (adopted by IEC as IEC 62443)
Connectivity: OPC UA
Systems Management: DMTF Redfish
"The publication of the O-PAS Standard, Version 1.0, represents a significant achievement by The Open Group Open Process Automation Forum in a very short space of time," says Steve Nunn, CEO, The Open Group. "End-user demand for standards enabling interoperability is increasing due to the business need to reduce capital costs for process control, along with making scalability and cybersecurity capabilities an inherent part of these systems. This new Standard will address both business and technical challenges in process automation and will resonate with many different vertical industries. My congratulations to the members of the Forum for all their hard work and commitment to success in this initiative."
Ed Harrington, Forum Director, The Open Group Open Process Automation Forum, says, "The launch of the first OPAF Standard demonstrates the growing need for practical guidance in the development of process control systems. Since the launch of the Forum, we have seen more than 80 member organizations become directly involved with the development of this new Reference Architecture. The resulting O-PAS Standard will be a 'standard of standards' to bring greater unity and consistency in how process automation is achieved."
The O-PAS Standard, Version 1.0, is being published as a Preliminary Standard since it addresses an area of emerging technology. Therefore, it may incorporate some changes before being published as a full Standard of The Open Group.