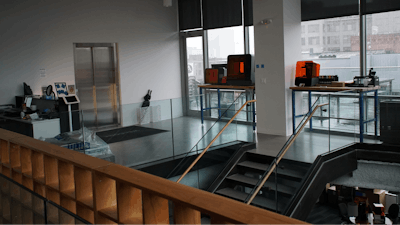 Formlabs
Company, state, and local leaders today celebrated the grand opening of the Midwest regional headquarters of Formlabs, a 3D printing company, located in Milwaukee's historic Third Ward.
Sam Rikkers, deputy secretary and COO of the Wisconsin Economic Development Corporation (WEDC), joined Department of Administration Secretary Kathy Blumenfeld, Milwaukee County Executive David Crowley and Milwaukee Commissioner of City Development Lafayette Crump in welcoming the company's expansion in Wisconsin.
Formlabs selected Milwaukee because of its legacy in advanced manufacturing and the deep pool of engineering and business talent that the state's strong educational system has produced. As a hub for technical innovation and manufacturing, Milwaukee is uniquely suited to support Formlabs' regional headquarters and the expansion of additive manufacturing, a key part of President Biden's AM Forward initiative focusing on improving supply chain resilience.
"Simply put, Formlabs makes hardware to empower anyone to make anything, so we are thrilled to build a team in the original 'Machine Shop of the World,'" said Luke Winston, Chief Business Officer at Formlabs. "Milwaukee has a deep talent pool of sales and service experts, engineers and other professionals we want on our team, and the region is home to many of our current and future customers."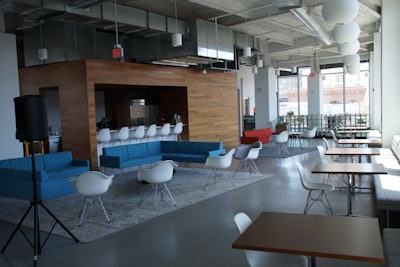 WEDC is supporting the project by authorizing up to $675,000 in performance-based income tax credits if Formlabs meets its job creation commitment within three years.
The new 20,000-square-foot facility will house more than 100 employees and includes an open concept floor plan, two showrooms, a print farm and a display of unique 3D prints. To support aggressive company growth goals in the U.S. industrial market, the sales and service teams in Milwaukee will be instrumental in providing customer service functions from expanding Formlabs' customer base to supporting existing customers in the area.
Globally, Formlabs has a team of more than 800 employees that design and manufacture 3D printers. Its customers use Formlabs printers and materials in applications ranging from product development in consumer electronics, aerospace and other industries, to STEM education and end-use manufacturing of medical devices, such as dentures.
Milwaukee residents interested in working with Formlabs will join the company during an exciting growth period. Earlier this year, Formlabs announced that it has sold over 100,000 professional printers — more than any other 3D printer manufacturer — and its community has printed more than 100 million parts.
The Milwaukee 7 (M7) regional economic development organization also worked to attract Formlabs to Wisconsin.
To apply for open positions, visit https://careers.formlabs.com/milwaukee/.