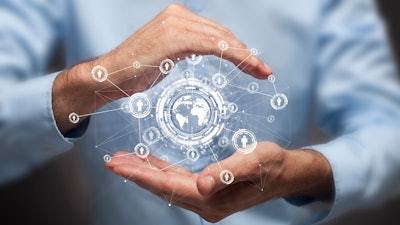 The global embedded software market is set to grow from its current market value of more than $12 billion to over $20 billion by 2025; according to a new research report by Global Market Insights, Inc.
The growth is attributed to the increasing adoption of embedded devices in the retail and automotive sectors. The compactness of embedded devices helps in easier installation in small vehicle spaces and can be deployed for features such as altering octane levels in fuel, adjustment of suspension, security systems and anti-lock braking systems. Hybrid and electric vehicles are using embedded software for increasing fuel efficiency and controlling emissions. The increasing demand for autonomous and connected vehicles is also supporting the market growth.
The increase in the demand for open source Linux software and RTOS software is also expected to spur lucrative growth in this market. The use of real-time systems enables users to develop functional firmware in highly compressed timescales. Moreover, it supports custom Board Support Packages per users' requirements. The primary advantage of an open source RTOS is its lower power consumption that helps MCUs to increase processing speeds by around 20 percent.
The RTOS segment in embedded software market is projected to register a compounded annual growth rate of more than 11 percent due to the increase in the demand for consumer electronic products, automotive electronics, and life-saving medical devices. The RTOS-enabled software uses the round-robin scheduling process that reduces the hog in a CPU and performs error-free processes in real-time. Such systems offer mission-critical and safety-critical applications to various industry verticals such as military, healthcare, manufacturing and automotive.
Furthermore, such software supports multitasking and inter-task communication that helps an engineer to perform complex applications simultaneously. It also supports all microcontrollers and microprocessors that have different memory sizes such as 8-bit, 16-bit, 32-bit, and 64-bit.
Linux held a major embedded software market share in 2018 due to the increase in the demand for open-source development tools and software. The open-source embedded software helps telecommunication, data communication, and internet appliance manufacturers in discovering the cost, performance and time-to-market benefits for embedded devices. The technology companies are focusing on the development of robust operating system platforms for the development of an embedded system.
For instance, in February 2019, Siemens launched a new enterprise-class Mentor Embedded Linux (MEL) solution for embedded system development. The new solution offers electronic manufacturers secure, scalable, and configurable distributions for industrial, medical, aerospace and defense applications.
The ARM Mbed RTOS is expected to grow at the highest rate in the embedded software market over the forecast period due to an increase in the adoption of the IoT technology in smart applications. ARM Mbed OS is an open-source embedded operating system designed specifically for IoT applications. The OS helps in reducing security and complexity issues associated with the deployment, development and management of IoT devices throughout their lifecycle.
The enterprises are focused on integrating cloud services into their embedded software solutions to expand their product portfolio. For instance, in July 2017, Advantech, a global leader in the industrial computing market, integrated with ARM Mbed to enable scalable IoT cloud services. This integration helped the company in offering secure identification, connection and device management services for IoT deployment.
The real-time system is projected to register the highest growth with a CAGR of more than 13 percent during the forecast period. The growth in this segment is attributed to error-free task management and use of the pre-emptive kernel method in the system. The real-time system is classified into two categories - soft and hard.
A soft RTS offers less accuracy and strictness on time while a hard RTS delivers the exact output at the required time. In August 2017, Mie Fujitsu Semiconductor Limited (MIFS) launched an automotive 40nm technology using SuperFlash memory licensed by the Silicon Storage Technology (SST). SST's embedded memory solution enabled the company to offer a high-density and low-power IC designs for various applications in the automobile industry.
The automotive sector held a embedded software market share of over 17 percent in 2018 due to the increase in the adoption of RTOSs in vehicles. The RTOS helps vehicle manufacturers to address safety issues associated with autonomous driving. In January 2017, Arm Limited partnered with OpenSynergy to develop the industry's first software hypervisor for ARM cortex R52 processor to address software complexities in autonomous cars. This product development helped the company to consolidate several safety critical functions into ECUs to reduce complexities and operational costs.