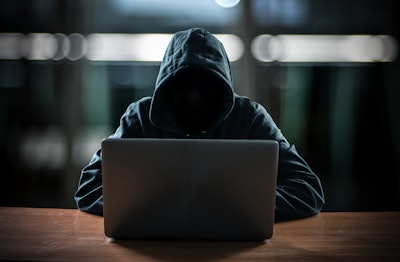 WASHINGTON (AP) — A Russian man considered to be one of the world's most notorious hackers pleaded guilty Wednesday to U.S. charges alleging he operated a network of devices used to steal computer credentials, distribute spam emails and install malicious software.
Peter Levashov, 36, pleaded guilty to conspiracy, wire fraud, identity theft and other charges during an appearance in federal court in Hartford, Connecticut. Investigators linked Levashov, who also went by the names Pyotr Levashov and Peter Severa, to a series of powerful botnets, or networks hijacked computers capable of pumping out billions of spam emails.
Federal officials said Levashov had controlled the botnets — including one that infected at least 50,000 computers — to harvest email address, logins and passwords from infected computers and also distributed malware and other malicious software. Prosecutors said Levashov had also moderated online forums used to sell and trade stolen identities and credit card numbers.
Levashov was arrested in April 2017 while vacationing in Spain. His arrest was one of a series in the last few years targeting Russian cybercriminals outside their homeland, which has no extradition agreement with the United States. Russian authorities fought his extradition, but Levashov was transferred to the U.S. in February.
"Today's guilty plea should serve as an unequivocal reminder to all those who use the internet for illicit purposes: The FBI will pursue you regardless of what country you live in and the length of time it might take to secure your eventual arrest," said Brian Turner, the special agent in charge of the FBI's office in New Haven, Connecticut. "As we move forward, no cyber criminal should rest easy."