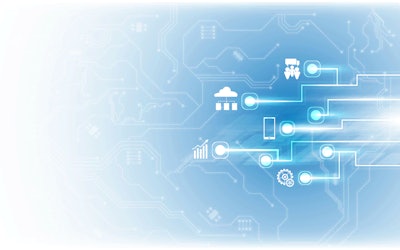 The OpenFog Consortium's OpenFog Reference Architecture for fog computing has been adopted as an official standard by the IEEE (Institute of Electrical and Electronics Engineers) Standards Association (IEEE-SA). The new standard, known as IEEE 1934, relies on the reference architecture as a universal technical framework that enables the data-intensive requirements of the Internet of Things (IoT), 5G and artificial intelligence (AI) applications.
"We now have an industry-backed and -supported blueprint that will supercharge the development of new applications and business models made possible through fog computing," said Helder Antunes, chairman of the OpenFog Consortium and senior director, Cisco.
According to the announcement from IEEE, fog computing is a system-level horizontal architecture that distributes resources and services of computing, storage, control and networking anywhere along the cloud-to-things continuum. It supports multiple industry verticals and application domains, enables services and applications to be distributed closer to the data-producing sources, and extends from the things, over the network edges, through the cloud and across multiple protocol layers.
In more general and simpler terms, fog computing is the same as going to the cloud, except the data and server is exclusive to a specific assembly line, collection of machines or individual facility, for example. So whereas a cloud server may house data for the enter enterprise, fog computing is more dedicated to specific operational areas, but can still be fully connected and integrated within the enterprise as a whole. This is often done to help limit access, improve security and streamline data flow.
The OpenFog Consortium was founded more than two years ago to accelerate adoption of fog computing through an open, interoperable architecture. "The reference architecture provided a solid, high-level foundation for the development of fog computing standards," said John Zao, Chair, IEEE Standards Working Group on Fog Computing & Networking Architecture Framework.
The OpenFog Reference Architecture, released in February 2017, is based on eight core technical principles, termed pillars, which represent the key attributes that a system needs to encompass to be defined as "OpenFog." These are security, scalability, openness, autonomy, RAS (reliability, availability, and serviceability), agility, hierarchy and programmability. Fog computing works in conjunction with the cloud and across siloed operations to effectively enable end-to-end IoT, 5G and AI scenarios.
The OpenFog Consortium was founded to accelerate the adoption of fog computing and address bandwidth, latency and communications challenges associated with IoT, 5G and AI applications. Committed to creating open technologies, its mission is to create and validate a framework for secure and efficient information processing between clouds, endpoints, and services. OpenFog was founded in November 2015 and today represents the leading researchers and innovators in fog computing. For more information, visit www.openfogconsortium.org.