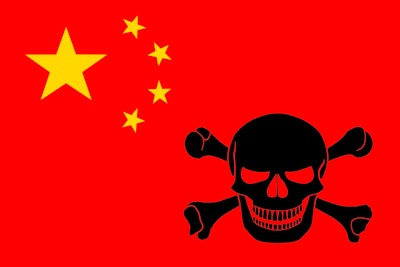 A federal judge has begun hearing arguments in a 4-1/2-year-old case that alleges Beijing-based Sinovel Wind Group committed conspiracy, theft of trade secrets and wire fraud. According to a report from the Wisconsin State Journal, the Chinese company has been accused of stealing proprietary wind turbine software from the Middleton, Wisconsin office of American Superconductor (AMSC).
A disgruntled engineer named Dejan Karabasevic is at the center of the case. He worked for an Austrian subsidiary of AMSC and is accused of steeling and sharing AMSC's source code information with Sinovel after failing to be promoted. That information has since been incorporated into Sinovel wind turbines and reportedly played a part in Sinovel cancelling $800 million in equipment contacts with AMSC. This led the Massachusetts-based company to close its Middleton office in 2014 and slash staff in its New Berlin, Wisconsin office. Hundreds of employees lost their jobs.
A lawyer representing Sinovel argues that the disgruntled employee worked on his own, and although Sinoval accepted the stolen software, these actions are not criminal. Federal prosecutors refute these claims and state that Sinovel orchestrated the theft. The charges carry a maximum penalty of up to five years probation on each count, and fines that could reach $1.6 billion on each of the three counts.
Karabasevic, along with Sinovel employees Su Liying and Zhao Haichun have all been indicted with the same charges as Sinovel, but are not being tried at this time.