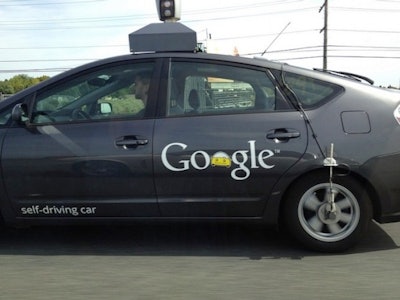 NEW YORK--(BUSINESS WIRE)--May 18, 2017--Insurance coverage for autonomous vehicles will bring US$81 billion in new premiums to the U.S. auto insurance industry over the next eight years, driven by risks related to cybersecurity, software and hardware and by the need for additional public infrastructure coverage, according to a new report from Accenture and Stevens Institute of Technology.
"Insurers are bracing for long-term declines in auto premiums as new and safer autonomous vehicles gain adoption," said John Cusano, a senior managing director at Accenture and global head of the company's Insurance practice. "However, our research suggests that auto premiums will increase before they decline on this trend, so insurers that can navigate the changing technology environment could win market share."
For the report, "Insuring Autonomous Vehicles: An $81 Billion Opportunity by 2025," Stevens Institute of Technology developed several models to evaluate the impact of autonomous vehicle technology on the insurance industry. These models were then applied to different scenarios and insurance products based on parameters set by Accenture's Insurance and Connected Transport teams.
The research found that cybersecurity, product (software and hardware) liability and public infrastructure insurance for autonomous vehicles could reach a total of US$81 billion by 2025. The report notes that this premium growth will precede an anticipated decline in industry revenue beginning in 2026 and that, as roads become safer and policies shift from consumers to autonomous vehicle manufacturers and other service providers, insurers will see reduced demand for personal insurance.
The research found that cybersecurity insurance will be the greatest potential driver of new premiums, totaling US$64 billion by 2025, followed by product liability insurance (US$14 billion) and public infrastructure insurance (US$3 billion).