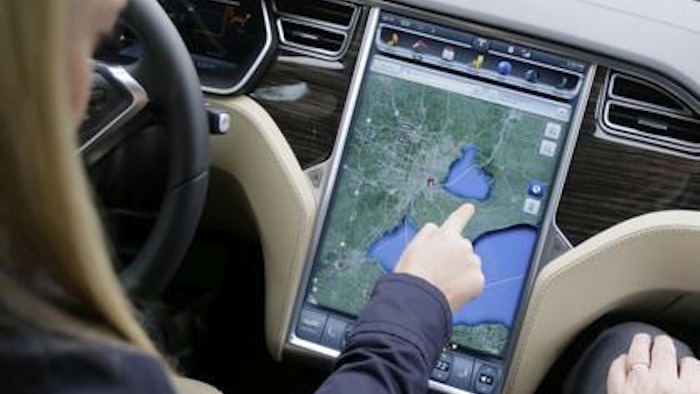 Tesla Motors' latest software upgrade will be sent wirelessly to selected owners of its Model S sedan later this week.

The update will, among its other provisions, extend the self-driving capabilities currently limited to just a few customers to all owners of the Model S.

Tesla CEO Elon Musk announced the upgrade via Twitter over the weekend. The self-driving system, called Autopilot, helps steer the car on the highway and while parallel parking.

The large dashboard screens in Tesla cars will also see an upgraded appearance.
The system, however, is not completely autonomous and will not include some of the self-driving features — such as the "valet" automatic car retrieval system — until the company's next software installation.

Tesla is one of many automakers and tech companies working on fully autonomous driving.

Read more: New technology transforms the way we travel.

Although the hardware needed to run the system is installed on all vehicles, owners must pay an additional $2,500 to enable it.

The latest upgrade should also be available on the company's new Model X SUV.

The software update process will begin Thursday and should be completed within five days.