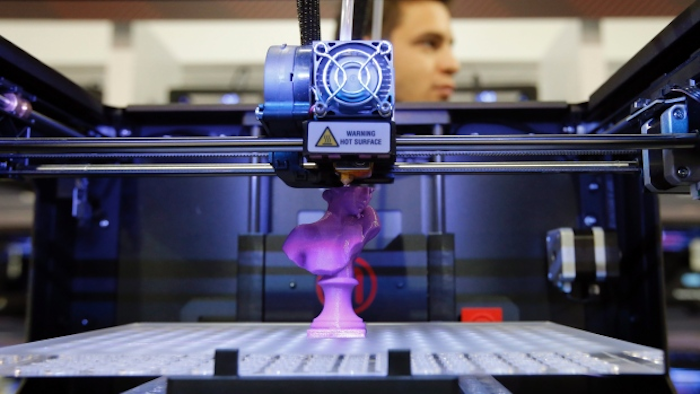 Officials from small-scale 3D printer manufacturer MakerBot this week unveiled a new plant that they say doubles its production capacity.

The plant opened two months ago, according to a Fortune report, but CEO Jonathan Jaglom officially cut its ribbon and showcased the property to journalists and public officials on Wednesday.

The facility, located a few miles from its Brooklyn headquarters, comprises three floors and 170,000 square feet. The 140 full-time workers include manufacturing staff along with MakerBot's research and development, shipping, customer support and marketing operations.

Read more: Revolutionizing manufacturing with 3D printing.

MakerBot has a 10-year lease on the property and said it shows that "we expect and are committed to remaining here."

"The single-most thing that we are very proud of is that it's all happening in Brooklyn," Jaglom said.

MakerBot said 80,000 desktop 3D printers have been sold since its founding in 2009; Jaglom ultimately aspires to put a printer in every home in the U.S.

The company closed its retail locations and laid off about one-fifth of its workers this spring, and also faces a lawsuit over its latest line of printers. Officials said in May that the company is restructuring and preparing for growth despite the recent setbacks.