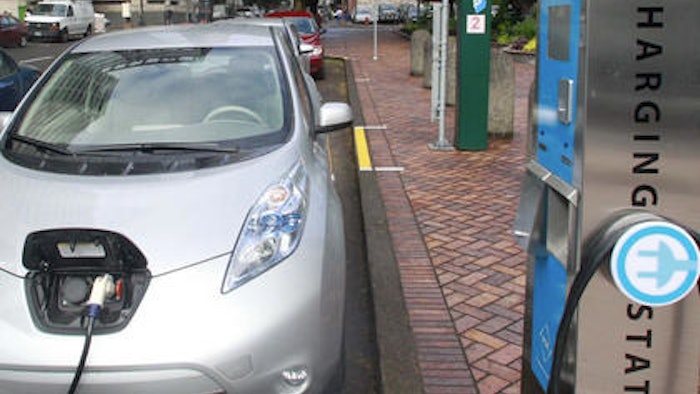 Sales of long-range electrical vehicles could reach 466,407 units by the end of 2015, according to a study by Frost and Sullivan about the expansion of the global EV market.
Globally, 70 percent of the electrical vehicles on the road are battery EVs (BEV). Only 25 percent are plug-in hybrid EVs (PHEV), but the study expects this number to increase in as soon as three or four years, as drivers look for vehicles that can drive for longer period of time than pure battery EVs allow.
In 2014, 304,683 EV vehicles of any variety were sold around the world. North America is the market in which EVs are most popular; it makes up for 36 percent of the market share, with Europe following at 27 percent and China at 24 percent.
"Major EV original equipment manufacturers (OEMs) such as BMW, Tesla and Daimler expect to benefit from incentives and subsidies in China and have thus designed growth strategies to establish themselves firmly in the market," said Frost & Sullivan Automotive & Transportation Senior Research Analyst Prajyot Sathe. "However, with the annual decrease in incentives by five percent in China, some OEMs are looking at offering alternative technologies such as fuel cell vehicles to qualify for incentives."
Automakers in the United States anticipated selling one million EVs in 2015, but the actual number fell far short, at about 162,000 units. End users have shown that they are reluctant to adapt to new technologies. Long charging times and lack of awareness also hit hard.
Researchers are scrambling to try to double the density of Li-ion battery technology in order to allow EVs to roam farther from their charging stations. Tesla, for example, is leaning hard on it's over 120 proprietary charging station in the United States.
The complete survey provides more detail about market opportunities and industry trends within both the BEV and PHEV industries. It can be purchased in full from Frost & Sullivan.