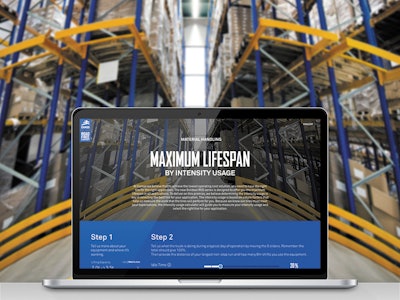 Camso (Quebec) has launched a usage intensity calculator that facilitates tire selection in forklift applications and helps to reduce operating costs. The usage intensity calculator is a web-based tool that quantifies different levels of forklift application intensities. Fact-based, and built on thousands of hours of testing, it takes into account parameters like lift capacity, working environment as well as idle, travel and maneuvering time.
The application provides a forklift application intensity score, and offers a recommended Solideal tire manufactured by Camso for max tire life for the application analyzed.
The company recently introduced three models of solid tires:
The Solideal RES 330 for low intensity applications.

The Solideal RES 550 Magnum for medium intensity applications.

The Solideal RES 660 Xtreme for high intensity applications.
For more information, visit camso.co; or call 800-258-4731.