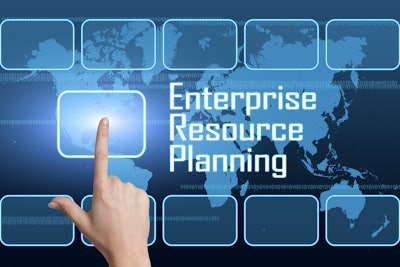 The top 35 percent of manufacturing organizations stay ahead of the curve by using their ERP systems more effectively and extensively than the competition. These leaders are answering the need for better automation, visibility and collaboration by connecting and optimizing their people, processes and technology. Research shows that leading organizations use ERP more effectively to drive higher margins, forecast demand and deliver orders more rapidly.
Let's take a look at a few key industry statistics:
Manufacturing leaders are twice as likely to have standardized procedures for production planning and execution.
Top performers are 79 percent

more likely to be able to plan and forecast for demand.

The majority of leaders (68 percent) h

ave real-time collaboration across all departments and divisions with their ERP system (vs. only 33 percent of the rest of average- or low-performing manufacturers).

Nearly half

of leaders have the ability to share data externally with suppliers, customers and partners (while a reported zero percent of "manufacturing followers" have this ability).

Leading companies effectively used ERP to improve operating margins by 12 percent.
What Leaders Do Differently
1. They establish standardized processes and procedures. Manufacturers with such processes have a clearer roadmap for ERP implementations and can more successfully work with IT consultants to determine which functionalities will best serve them. Using up-to-date systems allow organizations to configure their ERP to support their processes. This is in stark contrast with legacy systems, which require manufacturers to structure procedures around limited functionalities.
2. They utilize data to make smarter business decisions and drive continual improvement. Leading manufacturers are more likely to maximize ERP functionality. They implement modules that support processes they've deemed most valuable to their organization. For instance, leaders are more likely to utilize CRM, Business Intelligence dashboards, or modules that enhance capabilities specific to manufacturing operations.
3. They aren't afraid of change. Companies at the forefront of the industry don't settle for the status quo. Outdated legacy systems, manual processes, a lack of real-time visibility and disconnected plant floors hold companies back from adapting to changes in their markets. (Not to mention, legacy systems typically incur at least 20 percent higher support costs and run a much higher risk of failure). Updated systems allow crucial functionality, scalability and agility to better support rapid growth and new business opportunities.
How Can Organizations Step Up Their Game?
Take stock of your current ERP system. Which features are you currently using, and how well do they support your processes? Are there features or customizations you've implemented that aren't providing value?
Learn how to maximize your system's capabilities. If it's been a while since initial implementation, it may be wise to refresh your knowledge. Work with your IT consulting team to review which functionalities your system offers that you aren't using effectively. There may also be new modules available that can replace outdated add-ons, better support your processes, or allow your system to expand into new areas.
Consider the potential ROI of an ERP upgrade or re-implementation. While an upgrade or re-implementation may sound like a costly or time-consuming undertaking, consider how much time and money you spend currently to maintain your legacy system. Assess whether updated features and functionalities of newer ERP systems offer enough short- and long-term business value to warrant the upgrade.
Much like you may use continuous improvement programs to eliminate problems, reduce wasted resources and streamline operations on the factory floor, a similar approach to ERP can help your company rise to the top.
Lisa Jacobson Brown is Director of Marketing for CuroGens, Inc., a Microsoft Gold Partner and systems integrator that serves the IT and business intelligence needs of manufacturing companies worldwide.