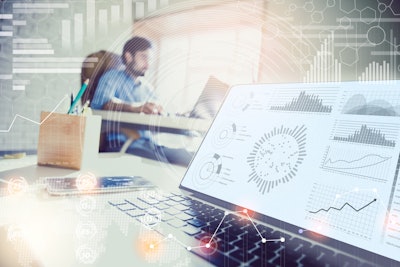 While U.S. manufacturing still faces a number of challenges, i.e. the skills gap, trade issues and energy costs to name a few, there are also a collection of positive dynamics fueling its historic growth. A better understanding of these factors and their connection to small and medium-sized manufacturing businesses (SMBs) is analyzed in a new report. Some of the strong economic indicators driving SMB growth include:
According to the Institute for Supply Management's Purchasing Manager's Index, U.S. manufacturing has grown for 23 consecutive months.
ISM also recorded growth in manufacturing employment for 22 straight months.
According to Statista, manufacturing accounted for 11.6 percent of the U.S Gross Domestic Product in 2017.
Accompanying this level of success is the need to make sound internal investments. While capital equipment purchases and facility expansion are always part of this mix, manufacturers are also becoming more aware of the benefits from investments related to producing, accessing and sharing design, operational and supply chain data. And beyond just the raw data, investing in ways to analyze this information and apply it.
The influence and purchasing power of SMBs in the industrial sector continues to grow. This makes their decisions regarding software, data management and IT infrastructure critical to the current and future role of these tools within this critical subset of the U.S. economy. Because SMBs are so interwoven into the supply chains of larger manufacturers and consumers, the decisions they make will have far-reaching impacts. With that in mind, the report offers thoughts on:
How manufacturing growth is impacting data-related purchasing decisions.
The key performance indicators (KPIs) and metrics that will be essential in realizing continued success.
How these tools and datasets will help improve efficiency and profitability.
To download the free report, click here.