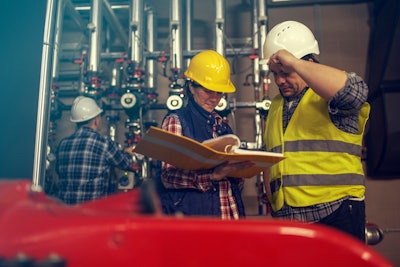 The servitization megatrend is upon us. Product-driven companies are adding services revenue streams and business models, usually to augment but sometimes to replace product-based business.
When a major change or megatrend happens, there is usually not just a single reason. Multiple forces push a culture, society or economy inexorably in a single direction. Servitization is driven in part by limited opportunity for many product-centric companies to grow in terms of product revenue and profits—due to factors like downward price pressure, volatile demand and increasing prices for inputs and raw materials.
In other markets like machine tools, lumpy year-over-year business may make the stable, recurring revenue of services attractive. Aftermarket services may also make the customer more dependent, as they push off important value-added services like maintenance, operation and asset lifecycle management onto the supplier.
This may insulate the vendor from competitors. It also enables a vendor to access deep insights on how their customer is using their products, which can, in turn, drive a consultative selling process.
But enabling technologies are also making servitization more feasible. The internet of things (IoT) is enabling companies to sensor products they sell and use the resulting data stream to automate everything from re-order to dispatch of a service technician.
A recent report from McKinsey suggests that while margins on new product sales are typically 10 percent, aftermarket service margins average 25 percent.
But actually realizing that revenue poses some significant management and enterprise software problems. Executives will need to live increasingly in the mental future—planning around not only the product lifecycle, but the service cost and revenue cycle. When the service agreement is sold, a company will be committing to deliver against a contract that they could make or lose money on for years.
"To gain clarity and remain competitive, they must undertake a more detailed examination of aftermarket lifetime value—the total revenue they receive from servicing their installed base," the report states. "This measure, which is typically calculated for each product line, provides a more comprehensive view of aftermarket value than commonly used metrics, such as service revenue captured per customer."
Current progress towards servitization
Now, a 2018 IFS study of 200 North American manufacturing and industrial executives delivers insights into the extent of servitization and its impact on profitability and the extent of their adoption of service lifecycle and field service management technologies.
Among respondents to the IFS study, the majority had some type of aftermarket revenue stream, even if that revenue stemmed strictly from aftermarket parts sales. The smallest segment were those who had servitized completely—essentially doing away with product revenue and charging for a product by duty cycle, usage or some other metric.
38 percent of respondents sold only products, with no aftermarket or other service revenues.
19 percent sold products and some aftermarket service parts.
15 percent sold products and aftermarket field service through break-fix repair.
16 percent sold planned maintenance contracts with service level agreements (SLAs).
Only 4 percent of respondents reported full servitization—selling products on a subscription rather than a discrete item through power-by-the-hour, fee-for-usage or revenue sharing agreements. Companies operating in this fully-servitized business model include:
22 percent of medical device manufacturers.

5 percent of metal fabrication businesses.

5 percent of companies in the oil and gas industry.
To Download the study, Industrial Servitization and Field Service Technology, click here.
Charles Rathmann is the Senior Marketing Analyst, North America for IFS - a leading provider of enterprise software solutions.