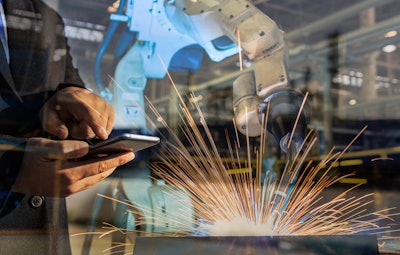 To keep pace in the machine design industry, companies require a delicate balance of innovation and an ability to get their products to market on time and on budget. Typically, issues with new designs will become apparent during commissioning, once physical prototypes shed light on oversights and errors.
In fact, design issues found during commissioning are often acknowledged as simply the cost of doing business, given that new designs are crucial to the success of many. In the machine design industry, however, some companies are investing more resources in up-front design, drastically reducing the amount of issues they'll encounter in the later stages of development.
This technique is a time-tested practice in the aerospace and automotive fields, and reviews of several design strategies have shown that even a 5-10 percent increase up-front can reduce cost overruns by 50-100 percent. Where does the added investment go?
A key technology that's gaining traction in the machine design industry is the use of digital twins – a virtual, model-based representation of the physical system. Digital twins can help account for the dynamics of the entire system, in one unified modeling environment, helping provide specific information about the interactions between components.
With this information available, engineers are given a new tool to spot design issues, especially when their products involve new, untested designs. When working on a new product in the conceptual phase, digital twins can play a huge role in giving engineers new abilities to work with designs. When working on a new product in the conceptual phase, digital twins can play a huge role in giving engineers new abilities to work with designs.
Because digital twins are system-wide models that provide simulation results quickly, engineers can test what-if scenarios with ease, and explore trade-offs by simply changing design parameters and seeing results in minutes. If, for example, an engineer was sizing a motor for a new quick return machine, their digital twin could provide a complete picture of the dynamic loads experienced by the motor, reducing the risk of component failure after delivery.
Outside of a safer, more effective conceptual development phase, there are a wide range of benefits that engineers can implement by using digital twin technology:
Virtual Commissioning:

Long before the first build, engineers can predict the steady-state and transient loads that the actuators will face during their duty cycles. To ensure the right performance, they can test their PLC hardware against the digital twin using common automation software, or test their PLC code directly before it is downloaded to hardware, all resulting in accurately tuned controls across a system.

Online Diagnostics: Running the digital twin in parallel with the real machine can provide valuable insight into where a problem might arise as the machine's response drifts from the model as it ages.
Virtual Sensors: Since the dynamic response of the digital twin is built on rigorous physical laws, certain internal calculated properties may be sufficient to use as inputs to the control system, either to temporarily replace a faulty sensor until it can be fixed, or eliminate the use of that sensor altogether.
Predictive Maintenance: With a digital twin, engineers can assess the impact of dynamic loading on bearings, gears, and motors, caused by changes in the duty cycle. Putting a digital twin through a proposed duty cycle can help to determine the loads on these components and the impact on the component life.
Sales Tool: Outside of the engineering department, the digital twin can be used in the selling process to qualify customer specifications and provide accurate information that is specialized to each customer. This information can help validate the performance and operation of a machine given different payloads or operating conditions, without needing a full consultation by the engineer.
Like any industry that faces stiff competition, the world of machine design is growing its ability to create advanced machines that perform without fail. As new products push the limits of current engineering practices, new tools are required to assist engineers when their intuitions, and current skillsets are being strained.
A digital twin is one of these new tools, and as their adoption continues, we can expect to see new products that push the limits of what is possible in the automation industry.
This blog appears courtesy of Rockwell Automation. To see the complete article, click here.