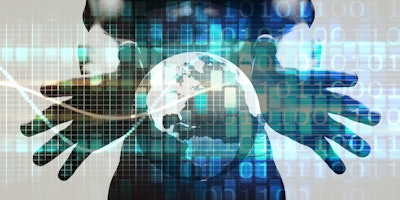 It's a common dilemma. Manufacturing execution systems (MES) can help companies better understand their operations and get more out of their workforce, equipment and materials, however, traditional MES is often a multi-plant enterprise solution.
Companies face significant pressures across all industries. Customers are demanding traceability more than ever and regulatory requirements become more stringent every day. Manufacturers grapple with challenges like balancing production with cost and quality, managing a changing workforce, and accessing real-time data. All of this while striving to reduce downtime and improve throughput.
It's tough.
We've seen more and more customers eager to leverage MES, to link business systems like enterprise resource planning (ERP) with real-time, operational, plant-control systems. In doing so, they create an information-driven manufacturing process that can help trigger actions or execute operations, activities, rules and more.
Many smart manufacturers are starting small, addressing specific manufacturing challenges like quality, machine performance or track/trace and genealogy. They're implementing a scalable MES application solution at the machine or work area level, knowing that they can add other applications to scale to an integrated MES as they realize ROI.
These manufacturers are reducing the IT infrastructure cost typically associated with MES by implementing applications on thin clients. They add these applications to their existing framework so they can protect their current investments while realizing additional benefits.
At the same time, they're also taking advantage of information provided by smart assets connected through the Industrial Internet of Things (IIoT) to improve overall equipment operation and product quality, analyze data and comply with regulatory requirements.
Many smart manufacturers are looking to their partners like Rockwell Automation to help them leverage technologies such as Software as a Service and Industrial Data Centers. Emerging technologies like cloud, scalable analytics and IIOT can make it significantly easier to get started. It's an exciting time for plant operations.
Based on my years of experience, I know that a large proportion of companies won't progress with their current manufacturing systems. It's time for them to define how they can become a world-class operation. I've seen how scalable MES can help companies achieve this at a cost and pace they can sustain.
Greg Schmidt is an Information Solutions Sales Executive - Heavy Industry and Automotive Segment Manager, at Rockwell Automation.