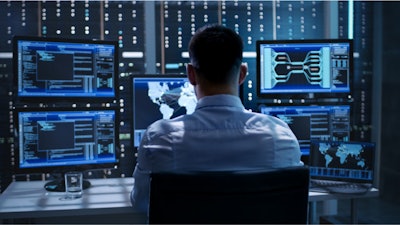 Having the ability to track and trace each component or ingredient that comprises your product - from suppliers right through to the final delivery to customers - should no longer be considered a 'benefit' or 'add-on'. It is a necessity. With increased commitment to quality control and compliance across the manufacturing sector, it goes without saying that traceability is now a greater priority than ever before.
In case you needed some proof, consider:
Traceability eliminates unforeseen issues and saves time and money. For businesses without dedicated tools and processes in place, dealing with traceability queries can become overly time-consuming. In some cases, the inability to show evidence of origin or use can quickly escalate into a more pressing business issue.

Traceability has an impact on every part of the supply chain. Having the ability to track forward and back with certainty is the order of the day.

Traceability underpins so much of the production process. It goes without saying that the relationship you have with your product does not end when it leaves the factory. Having the ability to trace fluctuations in raw materials, to understand when a machine part is coming to the end of its life, and the quality of parts and materials from specific suppliers will affect every level of the supply chain. It's safer and more efficient in the long run to make decisions from solid facts and data than relying on estimates.

Word of Mouth can have a huge impact on your reputation. In a matter of moments your business reputation can end up under scrutiny - and crisis management is a lot harder to handle in the age of social media and the internet. It really doesn't take very long before doubts and concerns are firmly rooted in customers' minds. Ensure you have relevant technology and platforms in place which provide

the ability to quickly recall products, track production and match replacement parts.

Traceability is high on consumer demands. Traceability extends far past being concerned with goods in, goods out and how something is made. Technology has brought consumers far more power than ever before. Manufacturers must think about a product from the very beginning of its life cycle all the way up to its ultimate conclusion. Each movement and process is physically traceable and should therefore be tracked to ensure information is transparent throughout the whole length of the supply chain.
Food Manufacturing Has Never Been More Closely Examined
Consumers also care about business ethos - in many sectors, consumers are turning towards more sustainable options as their concern for the environment grows. Since 2016, 65 percent more consumers have avoided buying a product or using a service because of its environmental impact.
Food manufacturing is under scrutiny, and consumers expect traceability through every stage of food production. In 2018 the ethical food and drink market grew by 16.3 percent. Traceability within this sector must include all raw materials, where they are sourced and how they are grown.
Common reasons for a recall of food products are due to contamination either by foreign objects such as metal or plastics from machinery involved in its manufacture, processing or packaging and remnants of cleaning fluids or by food-borne bacteria. This is why it is necessary for any additives to be tracked and given clearance, while the packaging must be sustainable, preferably recyclable and definitely safe.
With supply chains and logistics being so complex, these safeguards are essential if we have any hope of tracing products for essential recall. Whenever trouble is spotted, traceability comes into its own. There is little confusion when it comes to isolating and then preventing contamination spreading out to consumers. It's a significant part of corporate responsibility and does not stop once the product has left the premises.
The Access Group is a London-based, multi-faceted IT and software provider and integrator.