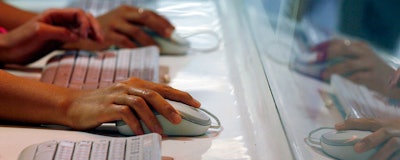 The technology world seems to have ideas that are widely debated from time to time with different viewpoints, but eventually a consensus is reached and the industry and its customers collectively move on. For the past 25 years though one debate still seems to linger in the world of enterprise business software, and that is: What is the role of the bill-of-material in a business's operations and which system (or process) should "own" its definition? What makes this question so challenging is that the industry even struggles to reach a consensus on the definition of "bill-of-material" (BOM), and without this consensus, determining enterprise ownership of the BOM is endlessly debatable.
So, let's first start this discussion by referencing Wikipedia's definition of a BOM, which is as good as any that one might find. Wikipedia (as of June 9, 2018) starts with the following:
"A bill of materials or product structure (sometimes bill of material, BOM or associated list) is a list of the raw materials, sub-assemblies, intermediate assemblies, sub-components, parts, and the quantities of each needed to manufacture an end product. A BOM may be used for communication between manufacturing partners or confined to a single manufacturing plant. A bill of materials is often tied to a production order whose issuance may generate reservations for components in the bill of materials that are in stock and requisitions for components that are not in stock."
So far, this definition leads one to believe that the BOM is strictly a manufacturing concept, and thus, most likely is defined in enterprise resource planning or ERP software. However, Wikipedia then continues with the following in its definition:
"A BOM can define products as they are designed (engineering bill of materials), as they are ordered (sales bill of materials), as they are built (manufacturing bill of materials), or as they are maintained (service bill of materials). The different types of BOMs depend on the business need and use for which they are intended."
This continuation of the definition is where the debate starts — "a BOM can define products as they are designed." Most people now acknowledge the role of another critical enterprise business system to manage product design, which is product lifecycle management or PLM software.
The concept of an engineering bill of material (EBOM) was introduced in PLM systems, since there is very rarely a single tool that fully defines the design intent of a product. This is most commonly due to the increasing number of products that require mechanical, electronics, and software engineering — also referred to as mechatronic products. Each of these engineering disciplines have different design tools that are used. When this is the case, the PLM EBOM addresses individual design tool limitations by synchronizing the CAD design structures from multiple tools to items in a single product's EBOM.
The best PLM tools also provide other capabilities in the context of an EBOM to define full product design intent. This includes, but is not limited to, the following:
Integration to ERP systems
Inclusion of packaging and raw material specifications, spare parts kits, supplier equivalent part numbers and/or manufacturing alternates/substitutes
Traceability to original product requirements
Materials declarations from the supply chain for calculating compliance with regulations such as Reduction of Hazardous Substances (RoHS), End-of-Life Vehicle (ELV), Registration, Evaluation, Authorization and Restriction of Chemicals (REACH), etc.
This list of capabilities to fully define product design intent with a PLM EBOM translates into immediate business benefits, which are highlighted in this table of business challenges and resulting consequences if not properly addressed:
| | |
| --- | --- |
| Business Challenge | Consequence of Not Addressing Challenge |
| Aggregate all design input into a single EBOM from mechanical, electronics, and software teams | Proper impact analysis to be performed between teams does not occur when assessing a proposed engineering change or investigating a corrective action, which leads to lost productivity and late product deliveries |
| Accurately transmit design intent, packaging, raw material, and spare part items to ERP | Manufacturing process planning and/or purchasing errors occur when manually entering BOM items into ERP from a CAD drawing |
| Design teams understanding market requirements or contract line items | Products fail in the marketplace or contract milestones are not fulfilled resulting in lower revenue |
| Track materials substance quantities during the design process instead of after-the-fact | Potential to not be able to sell products in a given market if its compliancy regulations are not met resulting in lower revenue |
So the next time this hotly debated topic rears its head at your company, the best way to decide "BOM ownership" is to start a conversation about current challenges that may be occurring with product development launches or deliveries. Is your company struggling with poor communication between engineering teams or with manufacturing/purchasing? Is your company struggling to meet materials regulations, market goals, and/or contractual commitments? If the answer is "yes" to any aspect of these questions, then "BOM management" must expand from its manufacturing origin in ERP systems and include more design intent from a PLM EBOM.
Jon Gable is Director of Sales at Adaptive Corporation.