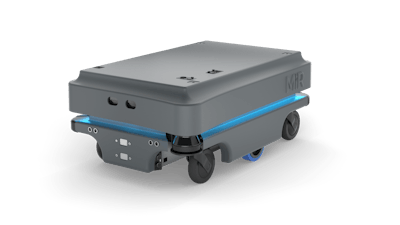 Mobile Industrial Robots recently unveiled their line of autonomous mobile robots, the MiR200. This upgrade from the MiR100, which has been installed in more than 30 countries by companies such as Airbus, Boeing, Honeywell, Michelin, Procter & Gamble and Toyota features:
A LiDAR (light detection and ranging) navigation system that allows for maneuvering without the need to install sensors or magnets on factory floors for guidance.
A web-based user interface that helps simplify programming.
A payload capacity of 440 lbs. and an option for autonomous towing of carts up to 1,102 lbs.
Racks, shelves, conveyors, lifts or collaborative robot arms can be mounted on top to meet application requirements.
ESD-compliant for electronic assembly applications.
Six sensor systems feed data to the robot's real-time navigation and safety algorithms for quicker decisions. Full 360-degree scanning also allows it safely back up, rather than being limited to forward motion. Additional sensors inhibit blindspots by identifying obstacles above the robot.