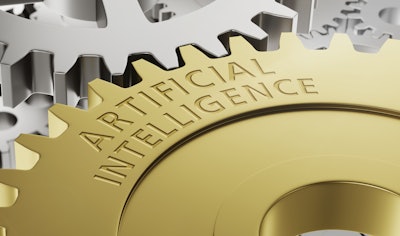 Keeping pace with the constant motion of the industrial sector means manufacturers need to embrace technology-focused investment strategies that go beyond traditional software and automation equipment. This entails leveraging many of the technologies enhanced by the industrial market, and applying them in ways that can help improve pricing and sourcing strategies.
Richard Blatcher, the senior industry solutions manager of automotive and industrial manufacturing at cloud-based software provider PROS, recently sat down to share his thoughts on how machine vision, artificial intelligence and predictive analytics cam play key roles in ensuring manufacturer competitiveness and profitability.
Jeff Reinke, IEN Editorial Director: Due to competitive pressures and fluctuating material costs, pricing can be a sensitive issue for some manufacturers. Where do you feel the conversation needs to start when looking to integrate real-time pricing strategies?
Richard Blatcher, PROS: It starts with looking inward at existing data. As we move deeper into what many refer to as the fourth Industrial Revolution, there's no question that data is one of the most valuable assets to set pricing.
Despite the massive volumes of data that manufacturers have at their fingertips, many also have the opportunity to better manage this asset based on greater raw computing power. The last mile for manufacturers is the ability to translate data into information and actionable insights.
While manufacturers understand pricing as a critical component to their competitiveness and profitability, they may not yet fully grasp how to take control and manage it as a strategic asset for any number of reasons, including market fragmentation, fluctuating material costs, evolving sales channels and thinning margins.
Simultaneously, manufacturers naturally want to improve their relationships with customers by understanding consumption patterns and buying preferences. One of the most effective ways is by deploying automated pricing models that use artificial intelligence (AI), machine learning and real-time dynamic pricing.
These technologies are designed not only to help manufacturers react to time-sensitive changes that impact pricing, but they also enable better interpretation and analysis of the data to customize experiences for their customers.
JR: What data is most often not available or not being properly managed when manufacturers look to implement this approach to pricing?
RB: Manufacturers often find themselves unable to secure up-to-date market prices for a given product, or to optimize prices for that customer at the point of purchase. The ability to update pricing with greater frequency by using real-time data is what will give them the greatest advantage.
Full pricing transparency in a real-time environment often eludes manufacturers, particularly given cost fluctuations with raw materials, competitive pricing models, and feedback from channel partners. The latter tends to be the biggest blind spot for manufacturing data.
When manufacturers are unable to identify how third parties are pricing their products and services, it becomes more challenging to manage market prices and ensure consistent buying experiences. A modern commerce approach using dynamic pricing and predictive analytics generates greater transparency into pricing overall.
The "Amazon Effect" has shaken up the market, giving businesses and consumers greater control over understanding the availability of a product, its price and when they can expect to receive it. An important lesson for manufacturers is that the "Amazon Effect" couldn't possibly have happened without data and the ability to turn data into actionable insights that improve margin, while delivering a great customer experience.
JR: What market factors do you see as presenting the most obstacles to pricing strategies that ensure competitiveness? Profitability?
RB: Profitability: Despite the volatility of raw materials, some companies only update pricing quarterly or even annually, selling at that static price for that period of time. This resistance to more fluid pricing models presents a major obstacle in taking control of profitability.
If the price of a raw material drops, a manufacturer operating on an annual pricing model could lose out to competitors who are able to offer a lower price. Conversely, if the price increases, manufacturers are at risk of losing revenue. Pricing technology powered by machine learning and dynamic pricing science gives manufacturers the tools to adjust their prices to market performance in real-time.
Competitiveness: We see many B2B customers make the shift toward B2C selling practices given the access to real-time data. To deliver the level of transparency customers expect, it all comes back to data. Manufacturers need complete visibility into the end-to-end buyer journey. They can achieve this visibility with access to tools that automate information and accurately price their products and services in real-time.
JR: Security is becoming a more prominent concern, especially with cloud-based software platforms. Could you briefly outline the approach PROS takes to cybersecurity?
RB: PROS operates in accordance with the global ISO/IEC 27001: 2013 certification, the industry's most prestigious standard for information security management. The ISO requirements for certification are incredibly rigorous.
JR: Looking forward, which technology do you think will impact purchasing the most for manufacturers?
RB: We view AI as the biggest game-changer in pricing in the foreseeable future. AI represents the foundation for improving critical processes across the entire product lifecycle - from design, testing and simulation to understanding factory efficiencies through engineering data.
The sheer volume of data alone requires AI's computing and processing power to help manufacturers keep pace with shifting business models and the market factors in which they operate. AI-driven insights stand to streamline the entire business journey from sourcing raw materials and understanding the cost of production, to implementing greater pricing transparency and providing the best possible customer experience.
Machine learning tools powered by dynamic pricing science can ensure manufacturers' products are designed, tested and marketed in the most cost-effective way possible. Failing to identify areas where new, cloud-based technologies can improve business efficiencies may result in customers turning elsewhere.
AI and machine learning give manufacturers the opportunity to translate data into meaningful and actionable insights, which in turn can improve the customer experience, strengthen brand loyalty and increase profit margins.