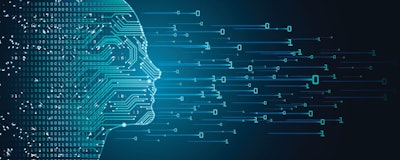 Due to the rise of the on-demand economy, best practices have quickly shifted for companies across many industries, including manufacturing and transportation and logistics (T&L). As these firms balance the complexities of unavoidable emerging demands, such as the need for agile fulfillment from order to delivery, technologies that enable information sharing and enterprise-wide visibility have been embraced. Mobility, cloud computing and the Internet of Things (IoT) are here to stay, so it's critical for decision-makers to understand the ways that digital transformation will continue to impact businesses for years to come.
Zebra Technologies recently published its second annual Intelligent Enterprise Index, a global survey that measures where companies are on the journey to becoming a truly "intelligent enterprise." This kind of business connects the physical and digital worlds to drive innovation through real-time guidance, data-powered environments, and collaborative mobile workflows. In total, eleven metrics were used to evaluate a company's progress toward becoming intelligent, including IoT vision, business engagement, adoption plan, security and standards, and more.
The survey found that the number of companies defined as an "intelligent enterprise" doubled to 10 percent in 2018, highlighting the significant investment and momentum surrounding IoT deployment and integration.
Increased Momentum for IoT
From an operations standpoint, the Index indicates that 82 percent of surveyed companies are sharing information from their IoT solutions with employees more than once a day. This is an increase of 12 percent from the previous year. In fact, approximately two-thirds of these companies share operational data about enterprise assets, including status, location, utilization or preferences, in real- or near-real time to help drive better more timely decisions. This shows that brands are making the transition to Industry 4.0—using connected, automated systems to collect and analyze data during every step of their processes and bridging the gap between the digital and physical to maximize efficiency, productivity, and transparency.
Furthermore, the latest Index shows 50 percent of companies are not expecting or experiencing resistance to IoT adoption, underlining the growing acceptance of these solutions and the recognition of their benefits. In last year's survey, only a quarter of respondents reported a lack of resistance. Additionally, 84 percent of companies anticipate it will take two years or less to complete the implementation of their IoT solutions, reflecting a positive trend toward quicker adoption compared to the prior year (79 percent). Lastly, the findings reveal that more than half of companies have established an IoT vision and are executing on their IoT plans.
Partner Collaboration is Key
To continue growing adoption rates and minimizing resistance, manufacturers and T&L companies need to integrate IoT solutions in a manner that eliminates the possibility of operational issues and minimizes learning curves as setting up unfamiliar digital systems can be a multifaceted process. Legacy solutions, existing data infrastructure, robotics and automation technologies, management styles and more can all create barriers. Additionally, internal IT teams may not have the necessary knowledge or experience to support an IoT introduction or overhaul. Companies across the globe are solving these problems by placing a greater reliance on a solution ecosystem, with many relying on a strategic partner or vendor to implement and manage their IoT solutions. This is good news because manufacturing and T&L businesses require strong collaboration and consistency.
Don't Sleep on Security
Another essential aspect of becoming an "intelligent enterprise" is establishing an effective security protocol to minimize the risk of breaches and other dangers, especially as organizations migrate their data to the cloud to fully capitalize on IoT functionality. A promising finding is that nearly all companies with IoT strategies monitor their IoT security and employ standards to ensure integrity and privacy. In comparison to 2017, there has been an 18 percent increase in the number of companies that constantly monitor activity rather than routinely. But, a gap remains between the upkeep of IoT systems and IT in general as only 69 percent of all enterprises reported having had some sort of proactive approach to IT security and network management.
The Future of the "Intelligent Enterprise"
It is not an easy task to quantify how "intelligent" an enterprise is or how much the manufacturing and T&L space is changing to adopt IoT solutions. This intelligence cannot simply be determined by which technology solutions a company utilizes or how open-minded they are about new processes. It also depends on spending, how data is collected and analyzed, plans for change management and solution adoption, security and infrastructure, and more.
However, by recognizing the collective impact of these elements, enterprises can empower their employees to excel while creating an exceptional customer experience. With the right vision, solutions, and partner for implementation and management, becoming a truly "intelligent enterprise" is more attainable than ever.
Jim Hilton is director of manufacturing, transportation, and logistics at Zebra Technologies.