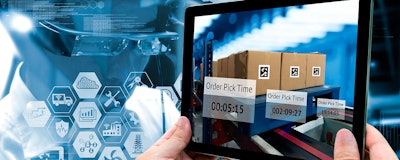 Manufacturing facilities are no longer a singular entity. Globalization has created sprawling supply chains, often encompassing multiple production sites and several countries. Unsurprisingly then, the Annual Manufacturing Report 2018 states that 80 percent of manufacturers believe that investing in smart factory technologies, like remote monitoring, is key to improving supply chain relationships. But, what is the consequence of a poorly managed supply chain?
Consider this example. An automotive manufacturer hasn't received an order of Electronic Control Units (ECUs) for its vehicles. On investigating, the manufacturer discovers its supplier has experienced a machine breakdown, delaying delivery by a fortnight. The delay means that customers won't receive their vehicles on their promised delivery dates—creating a backlog of complaints.
Having maintained a better relationship with the supplier, and using remote monitoring to observe the supplier's operations, the manufacturer could have been warned of the breakdown in real-time. In this instance, the manufacturer could have minimized the financial and reputational damage, either by informing customers of their postponed deliveries or finding a new supplier.
Remote monitoring is not solely about error recognition and alerts, however. The technology can be used to create improvements in the supply chain. For sectors like food and beverage manufacturing, that are volatile to changing customer trends, this network-wide insight can increase efficiency, competitiveness and profit.
Let's say a food producer has received negative feedback on a new and improved product recipe. Following an unsuccessful launch, the producer returns to the original formula, requiring immediate changes to raw material orders. When integrated with enterprise systems, like Enterprise Resource Planning (ERP), remote monitoring can identify which suppliers have capacity to deliver quickly, efficiently and for the best price.
Some manufacturers are skeptical about the security risks associated with connecting their entire supply chain. However, modern software is designed with various cut-outs, permission layers and encryption between the chain and the cloud—meaning it is possible to adopt these technologies and remain safe from security breaches.
Maintaining a reliable and efficient supply chain is the backbone of successful manufacturing, regardless of the industry. With over 80 per cent of manufacturers investing in smart factory technologies to improve supply chains, manufacturers cannot ignore the opportunity to maximize efficiencies with remote monitoring.
Remote monitoring may not be a new invention but failing to expand this technology across networks could leave supply chains lagging behind.
Jonathan Wilkins is marketing director at industrial automation equipment supplier EU Automation.