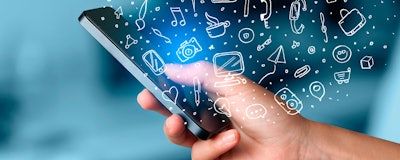 According to a report from Deloitte and The Manufacturing Institute, there will be at least 3.4 million manufacturing jobs by 2025, yet roughly 2 million of those positions will go unfilled due to a severe labor shortage. Further, with an estimated 2.7 million baby boomer retirements ahead, and with it, significant "brain drain," manufacturers will need to evolve quickly in order to engage and retain a drastically different—and perhaps younger—workforce.
Millennials, now the largest generation in the U.S. workforce, are a prime target to help fill vacancies. Offering a range of skills and competencies, these digitally and mobile-minded employees—along with their younger Generation Z counterparts—possess a tech comprehension far superior to that of their older colleagues—a significant benefit as industry 4.0 continues to take hold.
Younger generations, however, bring new challenges that manufacturers have not experienced with older workers—chief among them, engagement and retention. According to Gallup, only three in ten Millennials reported being engaged at work; 16 percent were actively disengaged. It's no surprise that in the same report, 21 percent of Millennials reported changing jobs in the past year—more than three times the rate of older workforce generations—while 60 percent were open to new job opportunities.
Attracting younger workers to manufacturing is difficult enough. According to The New York Times, some manufacturers are even adopting Silicon Valley-like office perks and benefits to woo younger employees to the field. While these changes may be effective in attracting talent, the real challenge is keeping young workers informed, engaged and motivated once they walk in the door. Mobile technology and better communications can provide a solution.
Take for example a large car manufacturer in the Midwest. Employees travel hours to arrive at their shift on time. Until the previous shift ends and parking spots become available, they sit in their cars (sometimes for as long as two hours) with little to do. Once inside the plant, they meet with their managers and are provided with daily information. Yet, with mobile technology and the fact that pretty much every employee has an iPhone or Android, the car manufacturer is able to push out the daily briefing in advance, giving employees something to do while sitting in their cars and also allowing them to get right to work once their shifts begin.
A more common occurrence is the use of kiosks in break rooms where employees crowd around computer terminals to view their email, get organizational updates and watch training videos. Manager meetings often create cascading communications, bulletin boards and signage rarely resonate and impressions of these communications are hard to quantify.
It's therefore clear why this type of environment would feel foreign or even frustrating to younger workers, many of whom have spent the better part of their lives with mobile devices in their hands and information at their fingertips.
To overcome this, manufacturing organizations wanting to support younger generations should demonstrate that they are investing in the development of all workers and make information easier to obtain. This is where implementing a mobile app for employees can become highly effective, allowing employees from the mail room to the shop floor to be updated instantaneously on company news and announcements, benefits information as well as special notices pertaining to their specific job functions or locations.
Furthermore, apps mirroring the look and feel of popular social media platforms can not only make them easier to adopt, but are likely to increase adoption, utilization, participation and engagement among employees. As a result, not only can a plant floor worker receive timely, targeted information that is relevant to him or her, but the employee now has the opportunity to connect and collaborate with peers, can participate in relevant discussions outside of the four walls of the facility and have a greater chance to be seen and recognized by other members of the organization.
* * *
Employers must be open to the idea of introducing new methods of communicating with their evolving workforces. Millennials and Generation Z workers—the largest combined population within the U.S. labor market—have different levels of expectations and needs from their employers with regard to what satisfies them, makes them productive and allows them to succeed in the workplace. Implementing a mobile app for employees with an already mobile-minded workforce population should be a no-brainer. And it will undoubtedly create more engaged and motivated workers who will be poised to change the future of manufacturing for the better.
Jeff Corbin is CEO of APPrise Mobile.