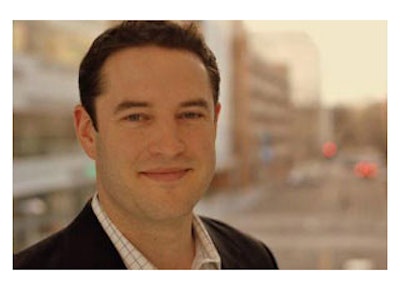 New technologies can be daunting, particularly in Aerospace and Defense (A&D) manufacturing where the demands on quality, budget, and timely delivery are so high. With such a high value attached to data security and production downtime, manufacturers need to make sure that the potential rewards promised by new technologies are worth the inherent risks they contain.
However, many leading A&D companies are bucking the trend and making investments in technology that leverage Cloud, Mobile, Big Data, and Internet of Things (IoT) capabilities — and in the process enabling end-to-end information flow throughout their organizations — with a "Digital Thread" manufacturing strategy that has the potential to deliver enormous benefits in many key operational and financial areas.
Research also shows this is occurring at a rate that is forcing not just fast followers but also laggards to rapidly consider and implement next-generation solutions in order to remain competitive.
But as any executive or decision maker knows, these are difficult decisions with a multitude of factors, any of which can mean the difference between success and failure if not approached in the right context.
On December 11 at 1:00 pm (EST) LNS Research's President and Principal Analyst Matthew Littlefield will lead the webcast "Weaving the Digital Thread in Aerospace and Defense Manufacturing: Strategies for Connecting to the Customer Prospective," which will dive deep into the key technologies, programs, and cultural shifts that are helping today's market leading A&D companies improve operations and achieve enterprise level goals.
Recently, Manufacturing Business Technology's Editorial Director, Jeff Reinke, sat down with Matthew to better understand what the concept of the Digital Thread, how companies are taking steps to achieve Digital Thread capabilities, and what types of topics and recommendations he'll be covering in this webcast. Below is an excerpt from the interview.
Jeff Reinke: So what exactly is the "Digital Thread"? How is it changing the way A&D companies operate?
Matthew Littlefield: The Digital Thread is the idea of seamlessly integrating information through the value chain, so from design, through engineering, supply chain, production, quality, delivery, service, and so on. All these functions are able to share contextualized information in a bi-directional flow of digital information where they would typically require manual reporting and analysis to achieve the necessary information. The goal is to achieve complete traceability throughout the value chain.
JR: What are the main drivers pushing manufacturers toward this Digital Thread vision?
ML: Well, at a high level, the governments of the U.S. and Germany have both invested over $1 billion toward next-generation manufacturing initiatives — the Smart Manufacturing Leadership Coalition (SMLC) and Industry 4.0, respectively, with the goal of advancing the commercial success of IoT and manufacturing competitiveness.
Within manufacturing businesses, at the operational level we're seeing that companies are still highly focused on overcoming informational silos across the enterprise, and these days, the required pace of response from the market to remain competitive is putting enormous strain on these companies. As the technology is advancing and early adopters are showing success, it's pushing the market further as a whole.
JR: Can you share some information on how the research for this study was conducted and who participated?
ML: Sure. The research was conducted using the LNS Research social model (survey respondents are granted access to other related research upon survey completion, creating a data set that grows continuously) using a common demographics survey/online, followed by a more detailed Manufacturing Operations Management (MOM) online survey that has recorded inputs from more than 500 respondents to date.
The demographics of the research by industry are fairly spread out, with about 60 percent of respondents coming from discrete manufacturing industries, 10 percent coming from process manufacturing industries, 16 percent from food and beverage/consumer packaged goods, and 13 percent from life sciences. The bulk of respondents are based in North America (44 percent) and Europe (32 percent), but we did get representation from the Asia/Pacific region (12 percent) and the rest of the world as well (11 percent).
JR: How are today's manufacturing leaders facilitating the Digital Thread in operations?
ML: Well, one of the keys we're seeing is the move toward a platform approach to manufacturing operations management to simplify the system architecture and eliminate the duplication of systems that is typical of legacy growth. This is key to overcoming the informational silo challenge I mentioned earlier.
We're also seeing successful companies approach this at an enterprise level, enabling integration with other enterprise systems like ERP or PLM and supporting universal metric visibility and process standardization. And, as you may expect, the technology advancements are certainly an important part of it. Capabilities like Cloud, Mobile, Big Data, and the Internet of Things are allowing things like universal software access, role-based dashboards and information, better forecasting, and others. While many companies are currently using these capabilities in different ways, leveraging them across an integrated set of enterprise applications like CAD, PLM, MOM, SCM, and ERP is the next logical step.
JR: Do you have any specific recommendations for companies looking to work toward the Digital Thread?
ML: Obviously it will manifest differently based on every company's current operations and system architecture, but I would recommend that manufacturing organizations begin by investing time and effort to evaluate their current software and strategy and identify areas where they can incorporate the new technologies next-generation software is providing. As next-generation adoptions increase, the bar is going to be raised across industry, and organizations that fail to do this will find themselves at increasing disadvantage as time, technology, and market expectations advance.
To register for the upcoming webinar examining these topics and issues, click here.
---
To read more manufacturing and technology news, sign up for our newsletter. You can also follow Manufacturing Business Technology on Twitter @MBTwebsite.