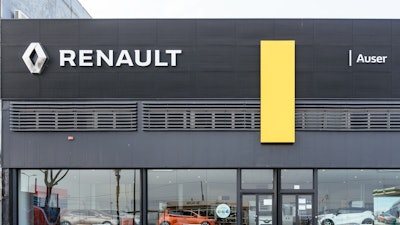 iStock
Renault Korea Motors (RKM) announced an agreement with Polestar to manufacture the Polestar 4, a pure electric vehicle, at its Busan plant by the second half of 2025.
The agreement was reached between Polestar, Geely Group and RKM for the production of Polestar 4 vehicles for the North American and domestic South Korean markets. Located with direct access to exporting ports, the Busan plant has approximately 2,000 employees and an annual capacity of 300,000 units.
"Polestar 4 will be the first full electric vehicle produced in Busan plant, symbolizing the Renault Korea Motors renewal and our ambitious vision for the future," RKM CEO Stephane Deblaise said. "We are very proud of this new partnership and grateful to the Polestar brand for their trust."
Since 2022, Renault Korea has been focusing on producing high-end electric D and E segment cars for both domestic and international markets.