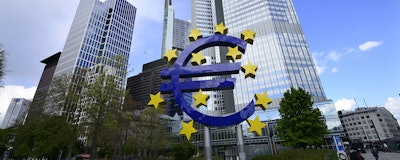 BERLIN (AP) — The chairman of the European Parliament's international trade committee says the EU should target American goods that will "really hurt" the United States if President Donald Trump goes ahead with threats to raise tariffs on foreign-made steel or cars.
Bernd Lange says the European Union doesn't have to match U.S. tariffs cent for cent, but should carefully aim at American exports such as soya bean, sweetcorn and corn.
Lange told public broadcaster rbb-Inforadio on Tuesday that the Europeans should take "measures that really hit home."
He expressed hope that "reasonable" voices in the United States would prevent Trump from imposing the tariffs.