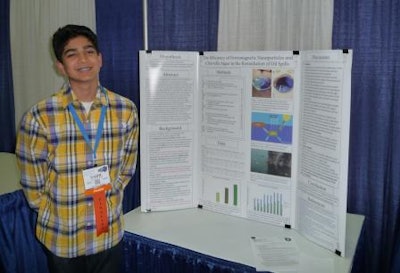 The U.S. Environmental Protection Agency recognized a Portland high school student for his development of a new method to clean oil spills.
The agency's Pacific Northwest division announced a President's Environmental Youth Award for Sahil Veeramoney, a 10th grader at Oregon Episcopal School.

In the aftermath of the massive oil spill in the Gulf of Mexico in 2010, Veeramoney began researching cleanup methods and developed a novel way of magnetizing and separating oil using ferromagnetic nanoparticles and chlorella algae.

Laboratory research showed Veeramoney's method was significantly more efficient than current remediation methods.

Veeramoney won awards at the Intel International Science and Engineering Fair and several other competitions, and discussed his project in Portland, Houston and Los Angeles.