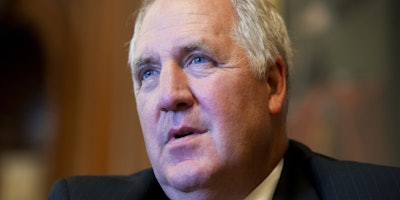 A top U.S. Environmental Protection Agency administrator expressed concerns Tuesday about provisions of a chemical regulations overhaul pending in Congress.

The proposal, offered by Rep. John Shimkus, R-Illinois, would in part enable industry groups to request chemical assessments from the EPA. The agency would then be required to finish a review within six months, although industry would foot the bill for the investigation.

Critics alleged industry groups could seek evaluations of less risky substances in an effort to halt probes into more dangerous chemicals.

Jim Jones, assistant administrator of the EPA's chemical safety office, told Shimkus' subcommittee that the six-month deadline could "delay evaluations for some of the most dangerous chemicals indefinitely," according to The Hill.

Jones also said the bill's requirement that the EPA identify chemical risks prior to initiating an assessment could undermine the entire reason for an investigation, while he expressed concern that the EPA could be forced to factor costs into decisions about assessments.

Jones said the agency has not taken an official position on the bill.

The Shimkus proposal is one of a handful of chemical regulations bills moving through Congress. Sens. David Vitter and Tom Udall offered a bipartisan TSCA measure, while Sens. Barbara Boxer and Edward Markey authored a Democratic alternative.

Lawmakers in both parties have acknowledged the need for an update to the Toxic Substances Control Act, the only 1970s-era environmental law that hasn't seen an update in recent decades.

Under the current law, the EPA has tested only 200 chemicals and regulated five; some 80,000 chemicals are currently used in commerce.