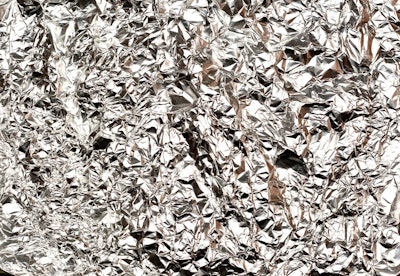 BEIJING — Residents in an oil town near China's border with Russia protested Tuesday against a planned aluminum plant over pollution fears, in the latest example of Chinese demanding clean air.
Video footage circulating on social media purportedly from the protest in northeast China showed more than 200 people chanting and holding banners outside the Daqing city government headquarters. Several dozen police officers stood guard outside the building.
The 46 billion yuan ($6.7 billion) plant proposed by aluminum producer Zhongwang Holdings would create more than 30,000 jobs, according to a government statement about the project forwarded by Zhongwang's media manager, Jiang Qihan.
Zhongwang and the Daqing government agreed to cooperate on the plant in 2011, and it is slated to produce 2 million tons of high precision aluminum and aluminum alloy per year, according to the statement.
Protesters chanted "Boycott Zhongwang; refuse pollution," according to the footage.
A woman who answered the phone at the Daqing police hotline said that residents worried about possible pollution protested in front of the Daqing government building Tuesday morning against the project, and dispersed in the afternoon. She refused to identify herself.
"Everyone in Daqing is against the project," she said.
A man in the publicity department of the Daqing Public Security Bureau said he had no immediate comment.
Such protests against the construction of chemical and other plants in Chinese cities are becoming increasingly common as China's middle class becomes less tolerant of pollution and other health hazards.
Tackling the problem of pollution remains a serious challenge for the Communist Party that erodes its legitimacy among the people.
The Daqing city government said in a statement Monday that it attached great importance to economic growth and "even more importance" to the environment and residents' concerns.
It said it was paying attention to people's concerns and was inviting national experts to assess the environmental impact of the project. It said it would organize seminars and other discussion forums for residents to express their views.
It added that any "illegal gatherings, defamation, starting rumors and disturbing social order would be dealt with according to the law."