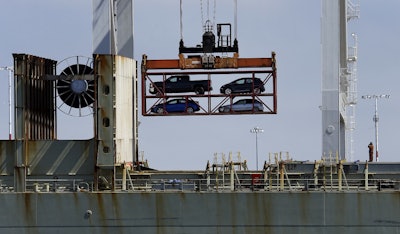 German exports rose in May, suggesting trade disputes in recent days with the United States haven't yet damaged Europe's biggest economy.
The national statistics agency said Monday that exports rose by 1.8 percent over April. Compared with a year earlier, exports were down 1.3 percent.
Analyst Carsten Brzeski at ING said a recent weakening of the euro currency's exchange rate should more than offset the negative effects of U.S. tariffs on European aluminum and steel. However, he added that "looking ahead and despite the very benign impact of trade tensions so far, a fully-fledged trade war would surely leave negative marks on the German economy."
For the moment, "the hard data tells a different story."